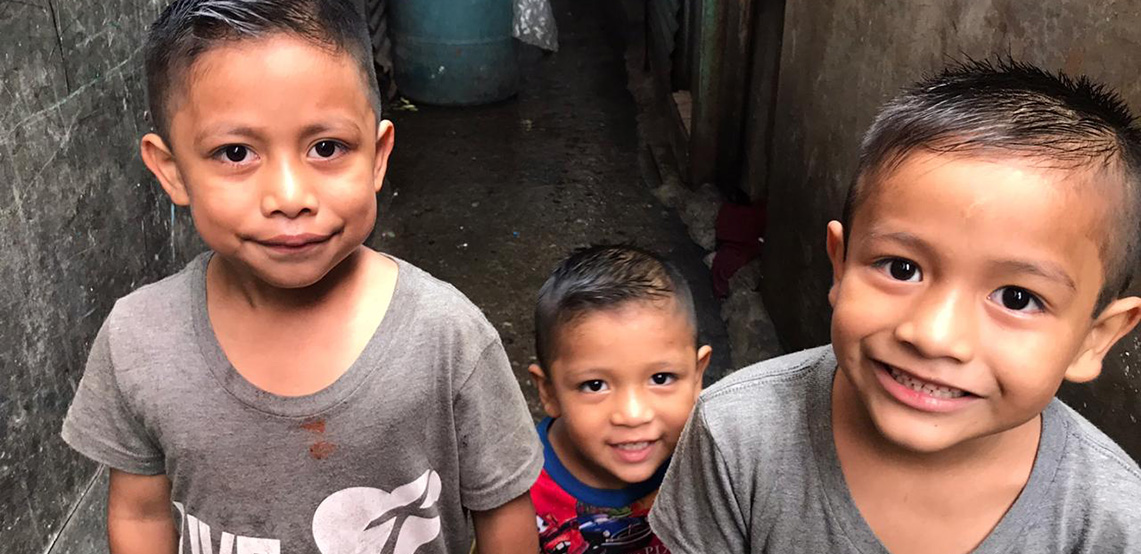 The founder, Duncan Dyason, had spent nearly 30 years in the charity field and had been involved with numerous charities as well as setting up four charities himself. One day Duncan was asking himself the question as to how charity could be done differently. His question came from bitter experience of seeing thousands of pounds poured into offices, staff salaries, publicity and the like and wishing that more of that money given by the public could get to the children who so desperately needed it.
One day Duncan saw an advert on TV in Guatemala about a charity that was helping street children there. The advert highlighted a team of people visiting the children on the streets and handing out food and offering support, advice and first aid. Since Duncan was already doing this on a daily basis he was keen to discover how this charity operated and how, if at all, the two could work together. When Duncan visited the charity's offices and asked about their programme he was told there was none. He then explained how he had seen an advert on US TV appealing for funds for their outreach to street children of Guatemala City. The director then replied "Oh, that was just for publicity".
As the years went by Duncan saw how well-meaning people who have a heart for street kids can become so removed from the pain of the children that the process of charity work and running the 'machine' of charity becomes all-consuming. As someone once said, "you can never really understand social exclusion unless you have been socially excluded". Duncan's own upbringing and life has helped him understand what it's like to be on the outside, to not fit in and what it is like to go hungry. It is his determination and faith that things can change that is at the heart of our 100% guarantee.
When we make this promise we do so because we have structured the charity to be internet-based. We have no offices, no staff and spend not one penny of our donations here in the UK on those costs. All of us are volunteers and pay for our own costs should we visit the projects the charity supports. If we decide to make a flyer to publicise an event then we will cover that cost ourselves. At times, we are donated items, like our collecting cans or DVD's, and so this helps maintain our promise to our donors as well as the projects that work directly with the children.
We hope you will support our work and join a new generation of charity workers.
Thank you.