The COVID-19 pandemic has hit the world hard this year, throwing new challenges at countries and exacerbating old ones even further. It has also given countries, organisations and individuals an opportunity to reflect on these challenges and seek solutions going forward. For us at SKD, it has highlighted the value and importance of our Mentoring Programme.
One of the greatest challenges over the past year world-wide has been the closure of schools for several months. Thanks to the availability of technology, for most of those in the Global North such as the US and UK, this meant a shift towards online-learning fairly rapidly. In the Global South however this transition largely did not occur, with many countries closing schools in line with lockdown measures but with the provision of little or no alternatives in its place. The impact on education has been great, and it has given rise to many children falling behind or out of school completely.
This picture is true in Guatemala. As the pandemic continues to take its toll on Latin America, the impact on children and schooling has been widely felt. Guatemala and Honduras already have the lowest average number of schooling years in Latin America. A child in Guatemala completes only 6.3years of school in their lifetime, compared to the UK where we complete on average 14. With the COVID-19 pandemic school closures, the average number of school years a child in Guatemala completes is expected to drop by a further 1.3years. This would mean that the majority of children who enrol in primary school will not make it to secondary.
For girls, the statistics are even lower. In education only 4 out of 10 children in school are girls, and only 5.7% of girls who start school in Guatemala go on to progress to university (2014-17). When this is coupled with the prevalence of physical and sexual violence at home, the risks that face girls and youth are increasing due to the pandemic and the closure of schools. Every 107 minutes, a girl faces sexual or physical violence, often by their parents, and school is usually the only brief opportunity of escape for them.
But here at Street Kids Direct we believe that there is always hope, and that every child has potential and deserves the opportunity to flourish. It is this motivation that is behind the development of our Mentoring Programme and the belief that it has the opportunity to change lives forever. We have seen many girls' lives transformed by having a weekly place of respite and safety, and the pandemic has brought into sharp focus the need for such a programme. We currently have 42 children in the SKDGuatemala Mentoring Programme, with 18 of those being girls.
By providing at least one hour of mentoring a week, a mentor is able to provide a child with support in their education, their social lives and also their general well being. By having an adult in their life that is reliable and supportive, with no pressures of life's responsibilities, the girls are given the chance to explore what they love, have fun, and make dreams for their future.17 of our girls are also enrolled in education and have been able to continue studying in the past year.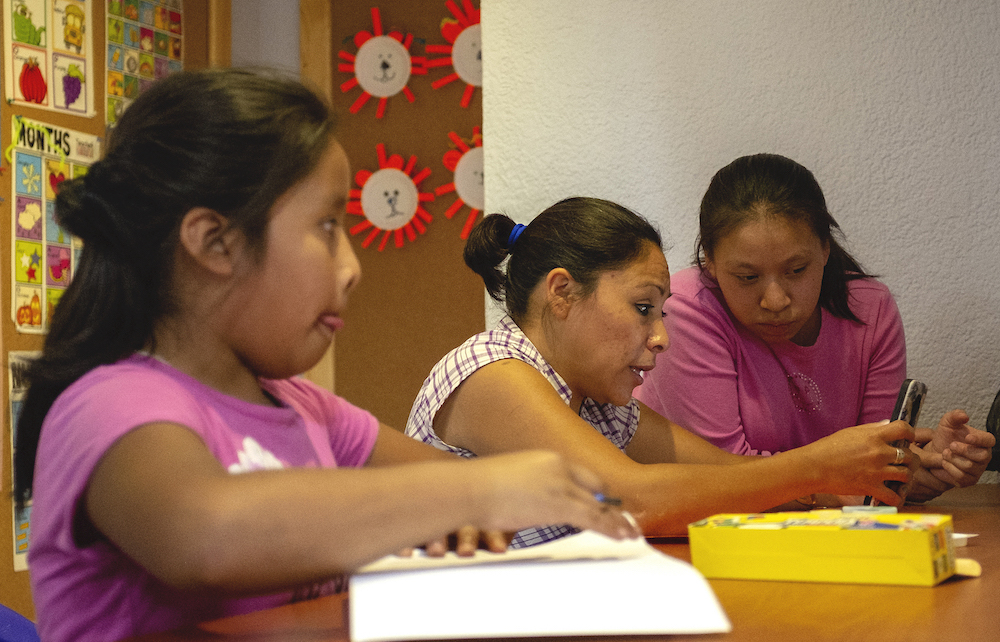 We are so encouraged by this and given that extra confidence that Mentoring is a truly effective way of supporting both girls and boys in their education and lives. In 2019, only 73% of children enrolled in school in Guatemala achieved a pass and moved up to the next grade. In contrast, of those in our mentoring programme in both Honduras and Guatemala, 100% of children passed. In their latest exam results, the average mark of our children was 98%, far surpassing the national pass rate in Guatemala and an incredible achievement!
The benefits of education not only transform a child's future, but they also provide hope for the country too. In Guatemala, 34% of the population are youth. This means that the country is dependent on today's youth to ensure the country's future and workforce. Despite the need for an educated youth, the school system is largely ill-equipped to provide such opportunities in Guatemala. We are therefore hopeful that although our contribution may be small in comparison, we are transforming lives that will long impact children, families and the country now and in the future.
Thank you for your generous support. The funding that we provide to our partner projects means that we can support the adoption of programmes such as mentoring and transform the lives of street-children and at-risk children and youths.
Written by: Emily Williams; UK Volunteer: Projects and Communications Officer.
If you would like to hear more about the information that has been discussed above, you can email Emily at This email address is being protected from spambots. You need JavaScript enabled to view it. and she would be happy to chat!