Sunday 19th July 2020
---
Today is lockdown, so all is quiet and we are focusing on the kids we are responsible for, by calling them every 1-2 days. The boys I am calling today are bored and some are struggling with being inside a tin shack in 28 degrees of heat. Having a call from me or from the team does make their day go a little easier and the funny videos, we send those who have internet on their phones, are very popular. Yesterday was of me waking up Alex Denton at 3am with loud music and filming his reactions. Poor Alex, a good sport and willing to be made fun of in order to help the kids laugh.
One boy I speak to today is stuck in his shack, but almost ran away from home last week. Paulo is 15, but you would think he was 11 looking at him. His growth, like that of his brothers, has been greatly affected by poverty. Today Paulo is laughing on the phone as we talk about his teenage ways and how funny it is trying to understand his new way of talking. For those parents with teens, you will understand how the teen grunts are an interesting way to communicate.
The previous week Paulo asked me to spend some time with him as he wanted to talk. Alex and I had been delivering food parcels to the 7 families in this marginal area of Guatemala City and had finished a short mentoring session with three of the boys. We climbed down the mountainside, much firmer today thanks to very little rain and the baking sun. Just one slip could end in tragedy, so we do have to take great care. The kids, however, run up and down like young mountain goats.
Paulo sat down on one of the steps that lead to his shack and began to tell me why he is planning to run away from home. He has found a room to rent and is thinking of getting a job, but needs some money to start his own independent life. I look at him and can´t believe he would last long in the wide world without some form of daily support. I know I started off like that at 15, but then my life and experience in the world was very different to him.
The reason he wants to run away from home is that he is experiencing difficulties at home. Those two words need some teasing out and so I ask him to tell me what "experiencing difficulties" means. He pauses for a while and a few tears run down his cheeks. Things have gotten progressively worse with his family and the fact that his brother has decided to now live with his girlfriend and build a shack next to theirs has only added to the stress. Not only is this all far too much for the boy, but he tells me that some in his family have threatened to kill him. His tears flow more freely as he tells me how he sleeps with a kitchen knife in his hand now.
Life for these kids is never easy and some don´t make it through to adulthood, which is why our mentoring programme really does make the difference. Now they have someone to talk to and help is always at hand. Paulo needed to talk it through and realise that maybe it was not as bad as he thought and there were things he could do to keep himself safe and not take the option of running away from home.
It is never easy to walk away and leave a kid in that situation, but I could tell that he was not going to make the decision to run, but rather stay and try and work things out with his family. As time has gone on this week, I can see that this has happened and that Paulo is much happier and talking like the teenager he wants to be. I tell him I am proud of him and the decisions he has taken and help remind him of better times to come, especially our boys' trip to Rio Dulce in Guatemala when this pandemic is over.
We love mentoring and the boys I take care of are close to me and I feel I know them all very well. This relationship of trust takes time to build, but then it does give you a special standing in their lives that can make the difference between life and death.
---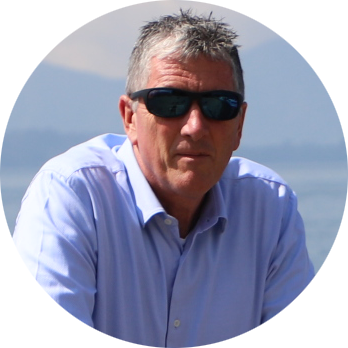 Duncan Dyason is the founder and Director of Street Kids Direct. He first started working with street children in 1992 when he moved to Guatemala City and founded The Toybox Charity. His work has been honoured by Her Majesty the Queen and he was awarded an MBE the year he celebrated working over 25 years to reduce the large population of children on the streets from 5,000 to zero. Duncan continues to live and work in Guatemala City.