Sunday 9th August 2020
---
The last two weeks have been rather full-on. When you are the person on-call, then you do have to respond as and when you are needed, despite the restrictions we currently live with here in Guatemala.

One of the calls I had was from Wilman, a boy we have helped for many years. Wilman has grown up in a slum area of Guatemala City and slowly, like many before him, began to spend more time on the streets, which eventually led to him to doing things that children his age should not be doing.
Last year we managed to help get Wilman off the streets and back with his family, after a short time living with a group of young men in a rented house near the rubbish dump. I remember the many conversations I have had with him about returning to schooling and trying to achieve his basic school grades that would help him find a better job. Sadly, the advice was turned down in preference to a new girl on the scene.
Wilman decided to ask his mum for a tiny plot of land (3m x 3m), next to where she and the family live, on which he wanted to build his own little shack for him and his girlfriend.
This past week I have been seeing Wilman more and helping give advice to him about work and how to build his shack so that the only bit of furniture he has, a grubby mattress, remains dry when the rain pours down. We looked at how he could replace the sheets of plastic with tin and so mentioned the need on Facebook by making a video and within a few hours the £120 he needed to build his home was donated.
In the coming week I will be buying the materials Wilman needs to build his new home and hope that he will be open to the idea of studying in the evenings in order to make something more out of his life.
Just across the valley lives Rodrigo, who is 11. Rodrigo entered the mentoring programme a year and a half ago as his situation was assessed and deemed to be at-risk. I met him, his mum, his little brother and the 12-year-old boy living next door.
As I got to know Rodrigo, so I got to know the challenges he faces every day. There is no school at the moment in Guatemala due to the pandemic, but Rodrigo is keen to study and does his best, with meagre resources, to keep up with the work the teacher is setting for the children at home.
Slowly it becomes obvious that Dino, the 12-year-old boy in the shack next to him, is somewhat of a challenge and struggles to engage with the rest of the world. He also struggles to talk and seems to spend most of his time lying on a bed with an adult relative.
Rodrigo opens up and tells me that Dino is always pulling down his little brother´s shorts and making him walk around naked. He then confides in me and tells me of the things that Diego is making him do. I now have to talk to Rodrigo´s mum, who seems to know of the abuse and says that there is little she can do as Dino is related to her husband and this would lead to fights and "complications".
The best solution was to either remove Dino from the scene and get him help, as children who abuse children are usually acting out what is happening to them also, or remove Rodrigo and his brother. The first was not an option for now, so the mum takes the decision to keep her boys safe by planning to move with them to the countryside. Her dad owns some land in a small village a few hours' drive from the capital and she says she would like to start again there and bring up her boys in a much safer environment.
With the Guatemalan government lifting travel restrictions, helping them move to the countryside now becomes a valid option. I contract the services of a car and armed guard and arrange to take them to start their new lives. The guard is going to be useful if we come across any difficult situations and, if any local areas decide to add their own travel restrictions, we would be allowed to pass without hinder.
It was an emotional day (watch the video here) and both boys raced on ahead when we arrived in order to greet their wider family. The grandfather is standing on the patio and greets me and thanks me for helping them arrive without any issues. Both boys are already playing with one of the 22 cousins that live in and around the property. I think they will be very happy here and am pleased to have played a small part in their rescue.
Thanks to your support such work becomes possible and I am grateful for those who helped fund this trip and the building of a shack for Wilman and his girlfriend.
This week we are having to take a very hard look at how we are responding to the growing demands from the children in the mentoring programme. With so many showing signs of stress and depression, it is vital we re-think our approach and so more about this in the coming week.
---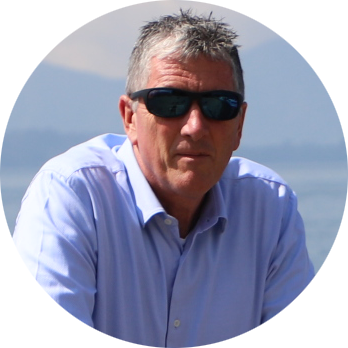 Duncan Dyason is the founder and Director of Street Kids Direct. He first started working with street children in 1992 when he moved to Guatemala City and founded The Toybox Charity. His work has been honoured by Her Majesty the Queen and he was awarded an MBE the year he celebrated working over 25 years to reduce the large population of children on the streets from 5,000 to zero. Duncan continues to live and work in Guatemala City.