Saturday 10th October 2020
---
Life has been busy of late, mainly trying to focus our energies now on the building site that is the ground floor (first floor for those in the US) of the Protection Home. The downstairs area will become our new mentoring centre, with a focus on music and art therapy.
The Municipal government have shown a keen interest in helping us transform the mess that is the garden at the rear of the property into a demonstration area of vertical planting. The idea here is to create various gardens that any of our high-risk families could grow in a small space. The vertical planting will mean they can take advantage of the space and sunshine and start to grow small amounts of fruit and vegetables to help the family and encourage a healthier lifestyle and diet.
The volunteers will start to clear the area of bricks and old tree stumps and then begin to prepare the area for the New Year when we hope to start planting.
While this is going on I am out 3-4 days a week visiting the homes of the boys I mentor and developing the new family mentoring programme. Born out of early experiences after lockdown in Guatemala and while visiting the boys in their homes, I discovered that the whole family would often gather around me and ask me to share with them what I had prepared for my mentoring session with the boys. Very special moments have been created.
---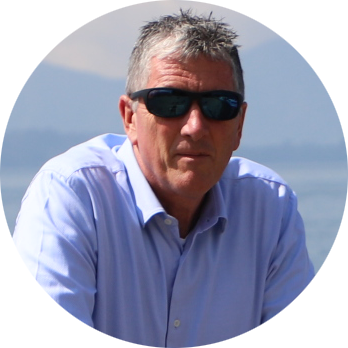 Duncan Dyason is the founder and Director of Street Kids Direct. He first started working with street children in 1992 when he moved to Guatemala City and founded The Toybox Charity. His work has been honoured by Her Majesty the Queen and he was awarded an MBE the year he celebrated working over 25 years to reduce the large population of children on the streets from 5,000 to zero. Duncan continues to live and work in Guatemala City.