Friday 6th November 2020
---
We are working hard now to get the new radio studio ready for Radio Christmas. Despite 90% of the ground floor of the Protection Home still looking very much like an abandoned building, we are keen to at least get one room ready for use as we need it to help run the Radio Christmas project in December.
Steve Poulson has driven up from Honduras to help. This is the first time Steve has been allowed, due to the Covid restrictions, to leave his home for more than a couple of hours since March and now to leave the country and visit Guatemala.
With his help we manage to get most things connected and working and Moses comes over for the day to help me make the sound boards we will hang in the radio studio.
Having Moses with me keeps him safe for a day and gives me some much-needed support in some of the practical jobs I have to complete this week. Moses has been through a tough time recently and we had expected that the authorities would take him into protective custody and place him in a children´s home.
Moses is now 13 and is growing fast. He proudly shows me new hairs and describes himself as a man now, not a boy. He has been with me in mentoring since he was 6 years of age, soon after his mum died. We have been through some stuff over the years and he is like a son to me and I a dad to him. It breaks my heart to see him go through times like these when he feels the world is against him and abusing him left right and centre.
For today he is safe and relaxes and enjoys learning some new skills with me before we cook lunch and settle down on the sofa to watch his favourite TV programme. Another unplanned, unstructured but successful mentoring session and I feel blessed to be here and to offer the human support these kids need.
---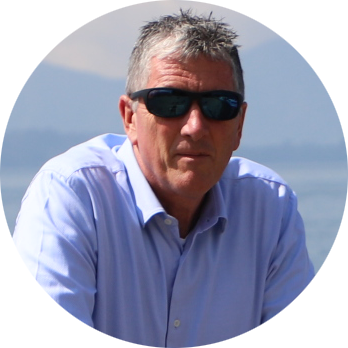 Duncan Dyason is the founder and Director of Street Kids Direct. He first started working with street children in 1992 when he moved to Guatemala City and founded The Toybox Charity. His work has been honoured by Her Majesty the Queen and he was awarded an MBE the year he celebrated working over 25 years to reduce the large population of children on the streets from 5,000 to zero. Duncan continues to live and work in Guatemala City.