Thursday 26th November 2020
---
We are now gearing up for Christmas. While the UK is going to experience a Christmas like no other, Guatemala has been in the throes of the festive season since early October. This week I have my last mentoring sessions with the boys I mentor and then focus 24/7 on the Radio Christmas project.
I am also preparing for Carlitos´ release from the children´s home later next month when he turns 18. This time last year Carlos was living on the streets and I had spent time with him a year ago trying to do something special with him to celebrate Christmas. It was hard to watch a 17-year-old try and walk down some steps without falling. When we came to eat, he could not eat or drink without shaking so much he would spill it all over the table and floor. He was a mess.
Now, however, his life has turned around. Thanks to the dedication of a great team at the government children´s home - the only one we know of that treat the kids well – Carlos is able to thrive and is now committed to leaving this painful part of his past firmly behind him, while we explore options for where he will live and what he will do afterwards.
Carlos´s brother, Danny, is now at the home and has been struggling again with many aspects of being locked up. He knows that he will be in the home for another 4 years, until he reaches 18. We are unable to just pop in and visit as before, but hopeful that the New Year will see restrictions eased even further and this will enable us to visit him more regularly. For the moment I am limited to a weekly Zoom chat with him.
I decide it would be easier and more fun to invite all the boys I mentor over for a Christmas celebration and to allow them the opportunity to participate in a rap battle. Four of the boys are keen rappers now and I wanted them to meet online with Brayan, a boy we helped rescue off the streets 17 years ago in Honduras and who is now a well-known rapper there.
The time together is just so good. The boys are enjoying being together and some help decorate the Christmas tree while others help Alex cook the Christmas meal. I love seeing them so happy and it is all over so quick that they think I have robbed them of time. A quick look at the clock reminds them it's time to go, but they all have enjoyed something that I hope will stick with them for many years to come and help them create special moments like this for their own families one day.
---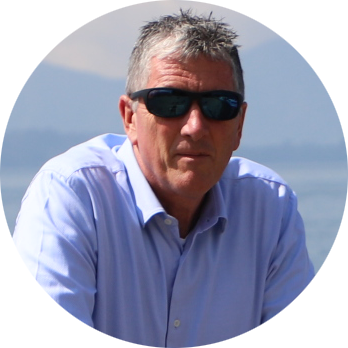 Duncan Dyason is the founder and Director of Street Kids Direct. He first started working with street children in 1992 when he moved to Guatemala City and founded The Toybox Charity. His work has been honoured by Her Majesty the Queen and he was awarded an MBE the year he celebrated working over 25 years to reduce the large population of children on the streets from 5,000 to zero. Duncan continues to live and work in Guatemala City.