Thursday 31st December 2020
---
Radio Christmas is now over and the exhaustion that we have all felt is greatly reduced, meaning that I now sleep for more than 5 hours a night! I am thankful to all those who helped make the project such a great success, despite the unexpected national lockdown in the UK that meant Oli and the team had to close and pack up the Amersham studio just over a week before Christmas.
Alex Denton and I have been mainly cooking massive Christmas roast lunches everyday over the last week and inviting the families of the boys I mentor to come and experience a British Christmas and say goodbye to Alex, who leaves us now for the UK. His year with us during 2020 has been incredible and I will miss him being just up the corridor and available to help 24/7. We wish him well as he returns to work with EDF in January.
One of the things I am doing this week is caring for Carlos. Carlos completed his time in the children´s home and is now 18. I wasn´t that keen on him coming to stay between Christmas and New Year as I knew it would be my only break this year. However, it has been a tremendous blessing having him, praying with him every morning and seeing the massive change in heart and attitude as he will soon move on to become a volunteer worker with the Mano de Dios project near Antigua, an hour away from the city.
Carlos will be working with a small rural community and helping children with their homework and running afternoon clubs for them. I am very proud of his decision to join Sergio, another boy who we rescued from the streets many years ago, and work in this poor community.
For those who have not yet chance to watch all the videos we produced for Radio Christmas, may I encourage you to check them out on our YouTube channel, especially the video where a little girl gets to see properly for the first time. It is very emotional and does demonstrate well the impact that a donation can make in the life of an at-risk child.
HAPPY NEW YEAR everyone and THANK YOU for your support during 2020.
---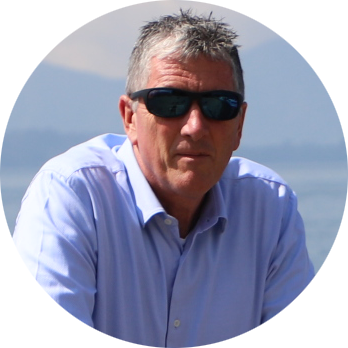 Duncan Dyason is the founder and Director of Street Kids Direct. He first started working with street children in 1992 when he moved to Guatemala City and founded The Toybox Charity. His work has been honoured by Her Majesty the Queen and he was awarded an MBE the year he celebrated working over 25 years to reduce the large population of children on the streets from 5,000 to zero. Duncan continues to live and work in Guatemala City.