Friday 15th January 2021
---
The New Year has kicked off with renewed activity in the new mentoring centre in Guatemala City, where I am soon live. Thanks to the generous support from Darold and Pam Opp we have been able to move forwards the fitting out of the kitchen and coffee shop and order the appliances and various fittings. This will be an exciting project and will offer a great training facility to the young people, as well as cater for many of families we support in times of disaster or great need.
My work over the past week and the next few weeks has been mainly practical, something I enjoy immensely. One day the doorbell rang and when I went to see who was there, I found Fredy at the door. Fredy is now 19 and is still in the mentoring programme with me.
He looked sheepish and so I invited him in to discover why he was visiting. Eventually after a cup of tea and some encouragement he explained that he had seen how hard I was working in the new mentoring centre and wanted to come and offer his help. It was a very kind offer and I knew he meant it. I have had offers from other boys, but I could tell they enjoyed the idea of being in the centre with all the new technology more than helping, and so very little is achieved. Fredy, however, was on another level and is a hard worker and very responsible. So, we set to work and have managed to get a good deal done with one week of work.
On the Saturday I took the "aventureros" boys I mentor with me to visit the Go Guatemala project. Based in one of the most notorious zones of Guatemala City, the Go Guatemala project reaches high-risk children in the most violent areas and offers them a day of fun activities, games, teaching, homework support and two great meals – breakfast and lunch.
I hadn´t been to see the project since last year and when I did it was closed due to Covid and so now this was so encouraging seeing the place full of children enjoying themselves and being free to play again. The boys helped me serve breakfast and welcome the children. It turned out that an expected donation of chicken had not materialised and so the team were trying to figure out what to feed the children for lunch. Feeding 120 kids plus volunteers is not an easy task.
As time passed it was clear they were going to struggle and so I took the decision to take two of the boys with me and head to the supermarket and buy the chicken they needed. We return to Go Guatemala with three large bags of chicken, enough to feed all the children and hopefully the volunteers also, and all for under £20! I am always amazed at what little you need to make a difference.
The project has great plans for this year and we have made a commitment to help support by paying the rent on the building for the year, paying for the internet connection for the year, so the children can access homework and download what they need for their studies. We are also going to help raise funds for various physical needs, like the building of two more toilets for the children. Your support really does impact lives and we are making sure it reaches those most in need. THANK YOU.
---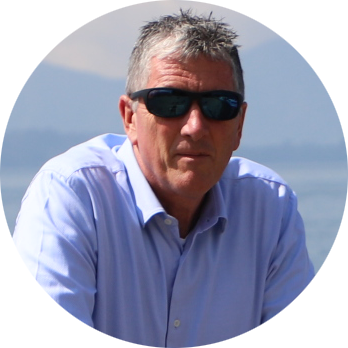 Duncan Dyason is the founder and Director of Street Kids Direct. He first started working with street children in 1992 when he moved to Guatemala City and founded The Toybox Charity. His work has been honoured by Her Majesty the Queen and he was awarded an MBE the year he celebrated working over 25 years to reduce the large population of children on the streets from 5,000 to zero. Duncan continues to live and work in Guatemala City.