Sunday 7th March 2021
---
I am looking forward to mentoring today as I have a great session planned for the three boys from Santa Faz about resilience. I will have to pass on the bad news that I have made a decision to head back to the UK this coming week to get my Covid vaccination, something I had thought would happen the other side of Easter.
Driving through the narrow streets that take me to the football field in Santa Faz, the meeting place for when I take the boys away for mentoring, makes me aware of the recent killings there. I want to take the boys away to a great place for a few hours and park by the football field and stand by my car and wait for them to arrive.
It´s not long before the three boys arrive and immediately, I can sense that not all is well. Little Jonathan climbs into the back after being sprayed and given hand gel, while the other Jonathan and Yoni say very little and climb into the front seat. The atmosphere is not great and so I try my best at encouraging some discussion and put on some music, neither of which helps. We drive in almost deadly silence to the place I have planned for today´s mentoring.
On arrival in the parking bay of the shopping centre Yoni informs me he forgot his mask. With all that I was thinking about I hadn´t noticed he was without a mask. Most kids in Santa Faz now don´t wear masks or when they do, they wear them under their chin, despite the legal requirement to do so. I am annoyed with Yoni and tell him he will have to wait in the locked car while I take the other two boys to the nearby park. Both boys now say they want to stay in the car with Yoni. It is turning out to be a great day!
Eventually I coax the two Jonathan´s out of the car and we lock it and leave Yoni there under the watchful eye of the shopping centre security and to teach him a lesson. I am not happy.
We walk just one minute to the park and both boys ask why we are here. I explain that the huge mound in the middle is great to roll down and the trees there are just right for climbing. Both ask why they would do that and both are still annoyed, so I almost force them to climb with me to the top where I start the talk I had prepared on resilience that leads into talking about how God prepares great things for us each day. Absolutely no interest or feedback and I wonder if anything I have said has gone in at all. Feeling a bit low and still not happy with the three boys I suggest we go and buy some food to take and eat with Yoni. They shrug their shoulders and walk back with me.
As we enter the food court area, I begin to look around to see what I can buy them for lunch for around £5. The options are few but as we walk past the pizza stall the lady there beckons me over and overs me a box of free pizza. "Really?", I ask in absolute astonishment as this does not ever happen in Guatemala. We take the box and walk past the ice cream stall where both boys now start to talk and tell me they would like an ice cream. The last thing I am doing is buying two stroppy boys ice cream! As we walk past the lady on the stall looks at us and gives the boys an ice cream each.
I am not happy, but I say to the boys: "you see, God does want to give us good things everyday", while inside saying "really God!". I wanted them to learn one lesson but it seems God has other plans today.
We return to the car and Yoni gets out and tells us he has found a mask and had the best sleep ever. The two boys with me are excited to share the food with Yoni who asks them what they did. Both become very animated as they talk about going to the park and how great the park is to climb trees and roll down the bank of a large mound in the middle. This does not help how I feeling as I could see at the time they were trying their hardest not to enjoy themselves.
Now Yoni has a mask the boys ask if they can go back to the park and take Yoni and so we head back so they can roll down the mound and climb trees. When Yoni asks then what I had talked about both Jonathans explain in great detail the talk I had given and assumed they were not listening to. I submit to God and his plans as mine are not in His league at all. To make me feel even worse when they get in the car for the journey back to their little shacks they ask if they can borrow my phone to put on a "pista", a backing track for them to rap and begin to rap away and leave me both emotional and speechless as they sing something along the lines of what a great mentor I am.
The day is rescued and all return home happy and full of life while I return home a lot humbler than I was at the beginning of the day.
---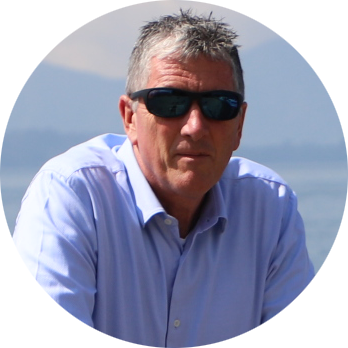 Duncan Dyason is the founder and Director of Street Kids Direct. He first started working with street children in 1992 when he moved to Guatemala City and founded The Toybox Charity. His work has been honoured by Her Majesty the Queen and he was awarded an MBE the year he celebrated working over 25 years to reduce the large population of children on the streets from 5,000 to zero. Duncan continues to live and work in Guatemala City.