Saturday 15th May 2021
---
It was all going really well, as we like to say here. We had been greatly encouraged last week when further funding came through to complete another section of the new mentoring centre in Guatemala City. We were elated and very grateful to our generous donors and to God for this provision.
On returning home after a long but great day I was rather surprised to get a phone call from the Director of a children´s home in the city where one of the boys we had helped over many years was currently staying. A long and painful story that ends with one of the boys we have worked with over several years being placed in a children´s home.
It is never easy to have to recommend to the government that a child be taken into protective care, but now and again we exhaust all possibilities and have to either help the process of a child going into care or suggest that this is in the best interests of the child. It is extremely distressing and painful for all involved.
Thankfully the home this boy goes into is a loving Christian home and does a great job of caring for young children. However, the home is full and the boy in question is only allowed to stay for a short time and then is placed in a government home.
Even the judge appealed to the Director of the Christian home to accept him longer as putting him in a government home, she goes on to explain to the Director, will only lead him on a more destructive path and could also put him in danger of further abuse.
It is sad when those who are in the system, like the judges, are aware of the dangers of placing children in government homes. Recently the Human Rights Council inspected 13 government homes and found all to be lacking sufficient resources, food and adequate care for children.
With 4,215 children in children´s homes, at the last count, and only 151 of those are eligible for adoption, the system groans under the number of new children needing to be protected every week. This places a huge burden on the state and on private homes to provide a secure and caring environment for thousands of children. Sadly, as we have seen so many times, many children run away or disappear and all too often their stories of abuse and exploitation is indicative of a very sick society.
I am asked to take the boy in question with me to court, knowing that he was now having to be moved into another home and hoping that a loving home would be found for him. As I sit patiently for hours in the waiting room (photo) and am then told that the boy has to be placed in a government home and so I take the short walk into the area where the children are held securely and pass on the news.
The boy immediately starts to breath heavily as he knows what is coming and tears run down his cheeks. I wish I could take him home and care for him myself, but as I try and comfort him and assure him I will do all I can to help, the minibus comes and takes him away. He is clearly showing signs of great distress and he must be feeling so lost, unloved and unwanted.
My day is coming to an end, but I can´t sleep or think of anything else apart from how he is and how he is being treated. We can only use our contacts and pressure to let the home know we are watching and that we expect he will be cared for and kept safe. The impact of this work changes you and you can´t help but take all this on board as something personal as they are real children in real need.
While our team work on solutions and I meet the Director of the home online to plead our case to see him regularly, I have to take a trip down to Honduras with two boys we have helped over the years and trust that on my return I can visit him to see how he is doing and explore more options of caring for him.
On my 12-hour drive down to Honduras, I meet the Director of the government children´s home programme online and he pleads with me to come and visit on my return so I can see the needs the homes have for all manner of things. His big ask is to help provide internet for the home where our boy in question is currently living. He explains that the government are not allowed to have internet services anymore because they don´t pay their bills! I can see some interesting trips to homes coming up in the next few weeks.
For now, my focus is on Honduras and the long-awaited trip to support Steve Poulson and see the Proyecto Alas mentoring centre in the town of Talanga. Steve was involved in supporting a small group of Honduran Christians who wanted to reach high-risk children and keep them from street life. The mentoring programme was the perfect fit and this was followed by the need to have a centre to attend the children and offer them the support and the care they needed.
For once I am not traveling alone. I have Carlitos and Fredy with me (photo above) and both are extremely excited about leaving Guatemala for the first time and seeing another country. There are many cultural differences between the two countries, but I think that now they are 18 and 19 respectfully they can explore another country and be the first ones in their family to do this.
Carlitos has lived a life that you would expect to find in a shocking biography of child abuse, neglect and a life as a street child. He is now a transformed person and is so keen to tell everyone what he has been rescued from and how God has changed his life. Fredy, on the other hand, has grown up over the last 5 years in the mentoring programme, which has helped him and his younger brother stay off the streets and make positive choices about being in school and having goals for his life.
On our arrival in Talanga both teenagers are introduced to the team and the new mentoring centre. I have to leave them for two days to serve the children and see how they cope. We try and ensure there are some things that they have to experience that many would find uncomfortable, but they are character building and do lead to them just falling in love with the kids and understanding more about their lives. Both tell me later that they take so much for granted in Guatemala, despite their own difficult childhoods. They are both keen to return and Fredy can´t stop telling me about a girl he sat with for a couple of hours and who learned to write.
I know the elated feeling you get when you help a child in this way and can´t stop talking about it. Both are now more committed to serving others and the buzz they got from doing this will only further cement their personal dedication to the mission field and to serving children at risk.
We return to Guatemala and reflect back on the last 4 days and then the excitement Carlitos is showing is wiped away by a phone call from his much younger brother who calls him from the children´s prison. I have to listen in the car as we drive and can see how he loves his brother so much and is deeply affected by knowing, from personal experience, what he is going through.
Working with high-risk children comes with its cost, both to the child and to those who with her or him. You can never go back to being the same and I know why the vast majority of those who work in this field last about 4 years before having to get help and support themselves and move into a less stressful line of work.
Thanks to your support we can be here and help these kids. I can´t express too much my admiration for the team that work with me and for you who write, phone, pray and give. You make all this possible so THANK YOU.
---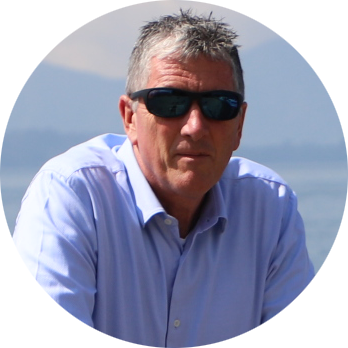 Duncan Dyason is the founder and Director of Street Kids Direct. He first started working with street children in 1992 when he moved to Guatemala City and founded The Toybox Charity. His work has been honoured by Her Majesty the Queen and he was awarded an MBE the year he celebrated working over 25 years to reduce the large population of children on the streets from 5,000 to zero. Duncan continues to live and work in Guatemala City.