Thursday 16th September, 2021
---
In all the years I have been working with at-risk children and youth I continue to feel honoured by the trust thousands of children have placed in me and am always filled with joy when you earn the place in their hearts that means you can be a friend, confidant, guide, teacher and father-figure.

Over the last few weeks I have lived the ups and downs with many of the children and have felt very proud that I can be alongside them to help guide, encourage, support and feel something of their pain or celebration. Today I want to share with you some stories that I know will bless you and maybe some that will help you see what life is like for some here. Despite all the world throws at these kids, they still have massive capacity to love, to learn, to grow and to trust.
We start with Yoni, a 16-year-old boy who I have known all his life. He lives in a tin shack that you wonder why it hasn´t been swept down the mountainside. He has only known poverty, abuse and has been threatened numerous times to join the local gang or face the consequences.
He was telling me recently how gang members were waiting for him outside his school (the only school open in the area) and how he fears coming out of school and having to find alternative ways home or wait in school till almost everyone has gone home and then leave and hope the gang have moved on to easier targets.
The other week he asked me to help him plan the most "amazing birthday celebration" for his new girlfriend. We had talked about this before and also about relationships and all the consequences of dating in the context in which he lives. I felt very honoured to be invited into this very intimate part of his life and was given instructions of when to arrive and what to do.
I arrive and see Yoni cleaning the ground outside his home. It is just dirt, but with no rain for the last few days the dirt was hard and so could be swept. I am instructed to break of some branches of a pine tree and decorate the floor with the pine leaves. We then hang up the balloons and head of to collect his girlfriend. Yoni seems to have this planned to the last detail as he wants to do his best for her.
We return an hour later with a birthday cake; his girlfriend and her family. Yoni leads his girlfriend down the mountainside making sure the blindfold he puts on her eyes hides the balloons and friends who have congregated in the back yard. The moment comes when he takes the blindfold off, just after he puts on her favourite piece of music and then comes the great reveal. She cries and is very happy and Yoni is also brought to tears and rewarded with a big hug from her. Mentoring the boys as they are getting older is now a different ball game to what is used to be!
Now I introduce you to Kenedy, who is shooting up and is trying to cope with all the changes that teens go through. Sometimes he asks about the changes and sometimes gets "great" advice from other boys. Today, though, he is asking about how he can shave and so we, together with the other three I mentor on a Saturday, head to the bathroom. The initial idea of shaving is interesting for them all and then begin to demonstrate how to shave without cutting your chin. The boys talk about when they think they will shave and if they want a moustache or beard. Kenedy takes up his new razor we bought a couple of hours before and starts to have a go. I am impressed and there is only one small cut on his chin. He is pleased and returns a few times to the mirror to check he still looks as cool as he did before. Looking cool is very important!
Christian is 12 and I was given the biggest hug I ever had from him the other week while telling me that his birthday was in 3 days' time. The last two years I have celebrated his birthday as I found out that no one had ever done this in his first nine years of life and that despite being in the mentoring programme, he has not yet been matched with a mentor.
Two years ago, when he was 10, he asked me to take him swimming and so we headed to the pool and he learned to swim. The memorable point in the day was not him giving me a huge hug and kiss in the pool, it was what he said after: "Duncan, when you die, I want to come to your funeral". It was heartfelt and does mean a lot here in this culture. He thinks I will be encouraged by the news and so smile and thank him for being so kind and thoughtful.
Today he is 12 and I encourage him to choose a non-pool related activity and so we head to the cinema after passing by the shops and buying him some clothes as he has very few clothes now he is not living with his mum, but being cared for by his brother and sometimes his sister, and sometimes with others who appear in his life from time to time. For the moment he is happy, no one is beating him and no one is taking advantage of him. It is just a boy with new clothes on, eating popcorn and laughing at a film about some adventures in the jungle.
Last night was a pleasant experience for me and completed a day of celebrations as the country enjoyed a national holiday to remember 200 years of independence.
Brandon, a 14-year-old boy I mentor every week, asked to join me as "extra security" for his sister and her boyfriend. Brandon´s sister has a boyfriend and he was turning 16 and she wanted to do something special for him. Our plan was to collect the young couple and take them to a restaurant to enjoy a meal together while Brandon, under strict instructions from his mum, was able to keep an eye on them.
Brandon and I got ready and he was pleased to be able to wear a bowtie for the first time and I showed him photos of James Bond, which made him laugh to think he could say "the name´s Bond, Brandon Bond". We left for La Terminal and caused quite a stir arriving in a very clean car and stepping out in the mud to collect Damaris and Alexander.
Once again it was an honour to be able to be asked to take them on a date (main article photo) and relieved to know that the team are working with them to help them navigate this exciting stage of life. Growing up without support is not great to be honest, but these kids now have a good network in place for every eventuality and all this is thanks to your support. Thank you for standing with us so we can stand with them as they grow and develop into amazing, loving, caring and positive adults.
---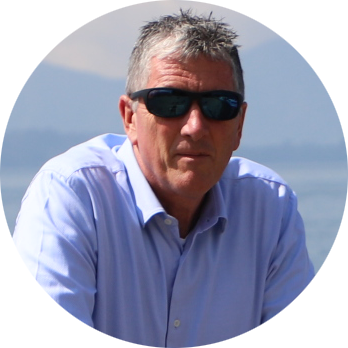 Duncan Dyason is the founder and Director of Street Kids Direct. He first started working with street children in 1992 when he moved to Guatemala City and founded The Toybox Charity. His work has been honoured by Her Majesty the Queen and he was awarded an MBE the year he celebrated working over 25 years to reduce the large population of children on the streets from 5,000 to zero. Duncan continues to live and work in Guatemala City.