Monday 27th September, 2021
---
The thunder of hundreds of cars, busses and lorries passing overhead is hard to miss as you stand under the Incense Bridge in Guatemala City. The bridge forms part of the ring road around the city and derives its name from the early morning mist and cloud that forms in the valley and gives the impression of incense rising from below. It was built in 1974, but has been reinforced many times in order to deal with the huge increase in traffic crossing every hour.
On both sides of the valley are land-grab settlements, but the area that is known today as El Gallito (Rooster) was originally a farm that carried the same name that had a weathercock on the roof of the farm building. In 1927 the President decreed that city labourers could have the opportunity of settling in the El Gallito farmland, awarding lots to the workers and the resulting boom attracted many others who also liked the idea of free land.
Today El Gallito is a "red" area and is synonymous with violence, gangs and drugs. The community, with only three roads in and three roads out, slowly became a very dangerous place to live. A Government spokesperson in MiniGob has classified El Gallito as one of the most dangerous areas in the city and a major distributor of drugs.
So you can imagine my feelings when I was invited to visit a family there last week! One of the children in our programme has grown up there and knows all too well the risks he takes every day to come to our homeschool programme.
On arrival near El Gallito I try and find the safest place I can to leave my car and hope to see it again when I come back out. I take a tuk tuk as I know it will be the safest way to get in and out. Cars that drive into El Gallito have to make sure windows are all wound down so the gangs can see who is inside. Failure to comply results in your vehicle being shot at.
The first trip I made to El Gallito about 5 years ago was with a local pastor who stopped just before we went in to wind down the windows and then drove slowly in order to not alarm anyone and to ensure that people could see I was with a known person from the community. At the time the pastor was offering refuge to a young man who had tried to escape from the gang and was found and thrown of the huge incense bridge. His miraculous escape took him to the church, where he sought refuge until a safe time could be arranged to get him out of El Gallito.
I mention El Gallito as the history of the place is fascinating and it is shame it has become so infamous for drugs, gangs, deaths and a place the police have decided is a no-go area. On my return home the local police, who have a sub-station across the road from us, looked horrified when I told them where I had been. They couldn´t quite believe it, but it was just like many of the places where we work and we have always been seen as helping the community rather than a threat to the gangs there (most of the time!).
The following day I am heading into another one of these "red" areas as I have to rescue a mother and her three children and take them to stay with family in the countryside. It has been a long journey with them to work through a series of disclosures by one of the boys I mentor.
Filipe is 12, but like so many from this community he is underweight and small for his age. You would think he was 9, but is already highly street-connected and has been on the gang´s hitlist for recruitment. One thing he says to me one day triggers a few weeks of careful monitoring of his language and behaviour and this leads to further disclosures that culminate in me seeking professional help for him.
After working with boys for nearly 40 years and having personal experience of being an abused and neglected boy I can spot the signs. His language was becoming more sexually suggestive and he would weave a very different and disturbing story into things I was teaching the other boys. It became uncomfortable and I was very sad for him as I knew something was going on, but he was not yet letting me in.
As time progressed and professional help was found it became clear the extent of the abuse he was dealing with. Felipe was having to deal with a neighbour who came to find him every day and every day would discover a new way of abusing the boy. The abuse became so horrific that his mum tried to step in one day and stop it. This led the neighbour to hit Filipe´s mum so hard that the baby she was carrying sadly died in the womb.
I remember the day I went with her to the clinic and the doctor told us the baby had died. It was a tough time for her and the subsequent funeral was one of those days I just wanted to find a dark place to hide in for a while in order to make sense of all that was happening to this family.
The law here in Guatemala states very clearly that anyone must act in the defense of a child and if you know a child is being abused then you must report it. Having something in writing is so different to the day-to-day work because people are scared of making allegations and if you do then you put your life on the line, as we have seen so many times.
However, I now have to act and keep Felipe, his two siblings and their mum safe. We are so thankful to those who made it possible for us to have the Casa Alexis Protection Home as we now have a safe place to take them. Going to their little tin shack, together with Juan Carlos (the person together with his wife Heydy who run the protection home) and asking them to pack a few things and come with us is wraught with danger. If the neighbour hears us and comes out to confront us then this could become a situation that will expose us all. We take 15 minutes to pack a bag and the mum looks back at the shack wondering, I assume, if she will ever see it again.
The mum knew this would be the outcome and tells us that she had tried to discuss the situation last night with her husband. Because the neighbour is a relative of his, he was not that keen to believe the stories of abuse and made it very clear what he would do to me if I came to take them away. I knew that word would get around and this would also put me at risk as I would be seen as the man who comes and takes children away. Not the type of reputation you need in a very dangerous community like this, but the alternative is not worth considering and who would leave young children at risk.
Filipe smiles as he sits in the car and half an hour later we arrive at Casa Alexis. He explains how he has tried to cope every day for the last year with the abuse and how he feels the moment the neighbour walks into his home. For now he and his siblings and mum are safe and all enjoy a very peaceful night in the home. The boys are keen to have a hot shower and put on clean pyjamas and snuggle into bed. We are all given hugs and they sleep well before we rise early the next day and I drive them to their family in the countryside.
This is only the beginning of the story as the dad is going to be unlikely to want to meet to discuss payments to support his family and I have already warned the police opposite should he turn up at the home and cause a scene or worse. This damaged and resilient family will now need support, an income, a place of their own and lots of help to remake their lives. Thanks to your support we can be here and help do this.
---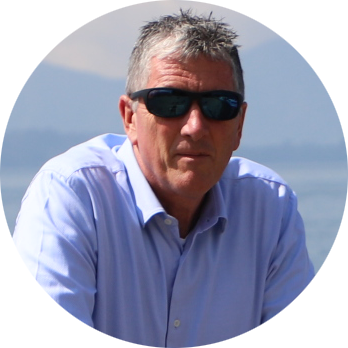 Duncan Dyason is the founder and Director of Street Kids Direct. He first started working with street children in 1992 when he moved to Guatemala City and founded The Toybox Charity. His work has been honoured by Her Majesty the Queen and he was awarded an MBE the year he celebrated working over 25 years to reduce the large population of children on the streets from 5,000 to zero. Duncan continues to live and work in Guatemala City.