Monday 17th January 2022
---
It´s a new week for the various projects we support in Guatemala and Honduras and I am excited to see that this year we can help many more children stay in the education system. Both Guatemala and Honduras have agreed to begin to open schools this year, but both have no dates set, nothing in place and very few teachers or classrooms will be ready.
With this in mind we decided last year to continue to educate as many children as possible in order for them to advance in their learning and stay in the school grade system. With the SKDGuatemala project the aim is to provide education to 60 vulnerable children throughout the year, thanks to Global Care and funds raised on Radio Christmas.
Today was the big day of welcoming the children back and the team had worked hard to prepare the original mentoring centre, we have use of and which is situated near La Terminal, ready for a more classroom feel rather than a centre. The changes have not been drastic and staff have had to change their office into a classroom and children will have to come in smaller groups in order to fit into the space available.
The cook had been working hard from 6am cooking tortillas and beans as she wanted to prepare a warm breakfast for the children. We know many will come hungry and some won´t have eaten at all and so feeding them will help them start the day well and have more energy for studies throughout the day.
The children started to queue early and some came with parents who wanted to see their children were safely inside. The 60 children will enjoy a year of great education, games, trips, counselling and support. The box of Lego, kindly donated by the Harbottle family in the UK, was emptied out on the floor for children to play with while others were arriving. This was not the plan apparently and so after a while we had to pack it all away and focus on actual education!
I am very pleased we can do this again this year and hopefully this will be the final year we have to offer this to the children if the national schools begin to re-open during 2022. We are hopeful but planning just in case. What I do know is that the grades of the children we have worked with during the last two years have improved dramatically and the children feel safe and secure and are actually enjoying learning. So a great year ahead and one full of hope that things might actually begin to get back to normal and our work will return to prevention and support of children at risk.
Thank you to all those who supported us so generously over Christmas last year and everyone who got involved in any way with the Radio Christmas project. Your support really does impact lives and changes their destiny.
---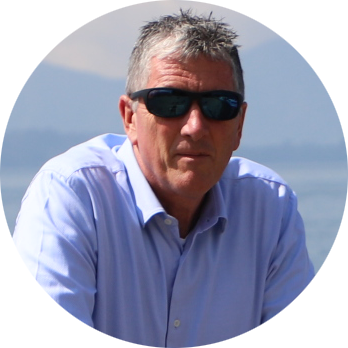 Duncan Dyason is the founder and Director of Street Kids Direct. He first started working with street children in 1992 when he moved to Guatemala City and founded The Toybox Charity. His work has been honoured by Her Majesty the Queen and he was awarded an MBE the year he celebrated working over 25 years to reduce the large population of children on the streets from 5,000 to zero. Duncan continues to live and work in Guatemala City.