Sunday 6th February 2022
---
Today we have re-started the outreach work in a developing slum on the outskirts of Guatemala City called Santa Faz. The area is well known to me as I have been working here since the early 1990s when it was then a very different place.

I have seen how the area grew dramatically when large numbers of families were relocated to the area after the government removed hundreds from living in slums along the old railway line that divides La Terminal from Zone 8 in the city.
The link that Santa Faz has with La Terminal continues through to this day when so many in this community have continued to work and do business there.
I am hoping to build a small team of volunteers to help reach the most vulnerable children in the area and ensure they are linked to services, schools and organisations that can help them. One of those organisations is the SKDGuatemala project I volunteer with and some might also benefit from the GoGuatemala or the Puerta de Esperanza projects that we also support.
Today I climb down the many steps to the various shacks that have been built on what was termed "invasion land". Over the years the government has accepted their settlements and have installed basic supplies of water and electricity and, in some cases, drainage as well. The small tin shacks have also started to change into brick structures that better secure the family from thieves and from the elements. But today I am not climbing down alone, I am accompanied by 14-year-old Brandon, one of the boys I have mentored for the last 5 years and who is now keen to serve others.
Brandon is a kind and considerate boy who naturally attracts the attention of many children because he enjoys sports, is funny and is responsible. He is also comfortable with the affectionate nature of the children who demand hugs and hang round your neck and snuggle their face into you like a young child does. Brandon is hugged and loved and responds accordingly without feeling awkward or rejecting the love offered like so many teens do.
I am proud of what Brandon has achieved. His father, Don Rafa, has recently come out of rehabilitation and returned to the room the family rent in La Terminal. Don Rafa has come through a very difficult stage in his life and I am very proud of what he has had to face and give up in order to come to the end of his time in the drug rehab centre.
As we leave Santa Faz, Don Rafa calls me and Brandon can hear his voice on the speaker phone and smiles as I ask him who is calling (knowing who it was who was calling). He answers: "the happiest man in the world". We drive a little further and Brandon is still smiling. I ask him what he thinks his life would be like if we had never come to La Terminal and rescued him and his siblings that memorable day. Without a thought he looks at me and says "in the streets of course".
Brandon has come through the hardest part and last year was awarded a special merit for his schoolwork. To see his name at the top of the grades of all the boys in his year was of great encouragement as the year before he wanted to drop out and was spending more time in the streets and had started to experiment alcohol and cigarettes. It was a step he knew he shouldn´t have taken and came back to gain his almost-failed school year with merit.
Prevention is the work we do. When you support please know that we use your donations to help the most vulnerable children we can find and invest in them. We love on them, protect them, encourage them, push them forwards when they take the first step and are there for them as and when they need us. Thank you once again for your help, prayers and support.
---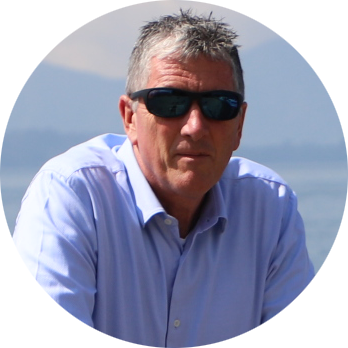 Duncan Dyason is the founder and Director of Street Kids Direct. He first started working with street children in 1992 when he moved to Guatemala City and founded The Toybox Charity. His work has been honoured by Her Majesty the Queen and he was awarded an MBE the year he celebrated working over 25 years to reduce the large population of children on the streets from 5,000 to zero. Duncan continues to live and work in Guatemala City.