Thursday 20th January 2022
---
I remember the first time I visited the British Embassy in Guatemala City in 1993 when I was working on the streets as a volunteer street worker and the embassy was just one block away from where we worked with hundreds of children on the streets.

The ambassador didn´t seem that keen to see me but eventually I was given a 10-minute meeting with him. He showed little interest in what I was doing until I pointed out of his window and showed him where we met with the children in a rented building that was also used by the church on Sundays, just across the road from his office. He then accepted my invitation to come and visit and was shocked by what he saw and become one of our strongest advocates.
Our relationship with the British Embassy here has been very good ever since and it was, linking all the dots, through the embassy here that I am guessing I was nominated through the ambassadors and by the then Secretary of State for Foreign Affairs, Boris Johnson, for an MBE. The MBE was recommended by the Foreign Office and someone from the department was there to introduce me to Prince Charles on the day of my investiture.
I ramble on! It was therefore very exciting to have the current British Ambassador, Mr Nick Whittington, ask to come on a walking tour in La Terminal with us. Almost all the ambassadors have enjoyed the tour and now we had the chance for Nick to see the work up close and understand the challenges we, as a small NGO, face here.
I am very proud of the work Benjamin Soden is doing here as a street work volunteer. Benjamin is committed to rescuing people from the streets and works hard to build relationships with all those he meets. We often chat about how the day-to-day life here of working with prostitutes, drug dealers, contract killers, street youths and men and some women who are hardened to street life, can seem surreal at times to how our lives were in the the UK.
Nick was very encouraging of the work and enjoyed meeting and engaging with all those he met, despite the risks. Even with an armed guard the whole time, he was very exposed to everything the Terminal can offer, both the good and the bad. He later wrote about his experience on the British Embassy Twitter feed and his support does help our cause and encourages the team to know they are appreciated and admired.
One of the young mums he met was keen to show off her new baby, who she had named Benjamin, in honour of Benjamin Soden. We will continue to offer her support as she has lost her other two children due to drug abuse and neglect. The children that grow up here in this area of La Terminal have very few options and are quickly assumed into the sad fusion of violence, drugs, prostitution, hunger and early death. The outcome is not great to be honest, but I know Benjamin will be there to help at every stage to provide a level of support and protection that he will need to navigate these early years.
---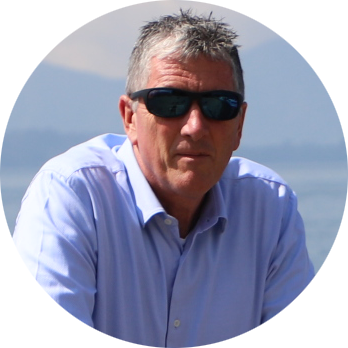 Duncan Dyason is the founder and Director of Street Kids Direct. He first started working with street children in 1992 when he moved to Guatemala City and founded and was Director for The Toybox Charity. His work has been honoured by Her Majesty the Queen and he was awarded an MBE the year he celebrated working over 25 years to reduce the large population of children on the streets from 5,000 to zero. Duncan continues to live and work in Guatemala City.