Thursday 24th February 2022
---
Landing back in Guatemala was an emotional experience this time, probably due to the fact I was sitting at a table and eating a meal. I have so much to be thankful for and can now begin to unpack the 10 days in Venezuela by means of this blog. I appreciate you taking the time to read and journey with me, despite its length, as I try and explain how things felt and what I saw first-hand without making any judgements at all.
On arrival in Caracas, Venezuela, I am aware straight away that very few airlines, three from what I can see, actually are allowed or decide to fly into Venezuela. The US State Department issued a Level 5 Travel Warning that would put off any would be traveller to Venezuela by stating "Do not travel to Venezuela due to kidnapping, crime, civil unrest and arbitrary arrest". The UK Foreign Office then advises all UK citizens to not travel to Venezuela due to the above reasons and also to ask you, if you are brave enough to go there, to have to "carry a few days of food and water with you". So with all this in mind I took local advice and made a big step of faith and travelled to Venezuela.
I had clearly done some research before considering travelling to Venezuela, including online meetings with local pastors and charity workers who have been able to guide the planning of this trip. The reason for going is to see for myself if the reports of "thousands of children on the streets" and facing starvation is true and to explore ways we could possibly share experiences and add value to those working on the ground.
Clearly the country has been through some very tough times, going from one of the richest countries in Latin America to one of the poorest in just a few years. The reasons why this country has fallen so far from grace in the eyes of the international community and lost so much of its economic value are complex. I have decided not to go into the reasons here as there are so many good YouTube videos that explain the situation far better than I can.
What I do know, from a meeting with an ex-government economist while I was in Caracas, is that the average salary of a middle class worker in Venezuela in 2012 was $11,900 per annum. In 2021 that same person earns, in real terms, just $1,600 per annum. The Venezuelan economy has collapsed and has been reduced by 80%. My friend tells me that this will take at least 10 years to return to the levels enjoyed in the 2012. He showed me a house in a busy street in a fairly wealthy zone in the capital that was on the market for $260,000 just 10 years ago. The same 6-bedroom house with its high walls and spacious grounds now costs $40,000.
People have clearly lost a lot and maybe one of the reasons why just over 6 million people have fled the country, most staying in South America and with the greatest concentration now in Colombia. Venezuelans have lost their savings as the bolivar became worthless, compounded by a monthly inflation rate of 2,000%, meaning that basic living became incredibly difficult. The minimum wage is a staggering $3 per month! However most do earn significantly more than this, but it puts things very much into perspective. As always, those most affected are the poor and children.
Arriving in Caracas is a strange experience. There is one thing missing from the airport that I am used to seeing in airports around the world – planes! As we disembark we are funneled into a line that eventually leads to someone in full PPE gear checking our COVID status and vaccines. This is normal procedure now and took a little longer than usual, but eventually we are moved on to the passport station - check one, with a few questions about why I am visiting Venezuela. Once through this section we are moved onto the actual passport and security point where groups of neatly dressed soldiers look at you while dogs sniff your personal belongings and then an army official asks me to come forward. Looking around I am conscious that I am the only white person in the line and so singled out for special attention.
It would be very rare for anyone from Europe and especially the USA to visit Venezuela and so because I am tall and white I am assumed to be from the USA. My passport is checked and the soldier asks if people from Guatemala are allowed in the country. I try to point out that yes I do reside in Guatemala but I am from the UK. He needs to check again and seems rather indignant but is advised to let me through to have my passport examined and then stamped by the customs officer. Guatemala, I learn, does not recognise the current Venezuelan government and therefore those coming from Guatemala are treated with suspicion and contempt.
Eventually I have my stamp after proving my local contact and address and then allowed to collect my luggage. The luggage hall is eerily silent as it appears we are the only flight in today. My luggage comes through and a rather lengthy customs form is completed and handed in and I am through. About six people are waiting in the reception area and this includes the two people who have come to collect me. We greet each other and I am escorted to the car that takes me on the 40 minute drive through the mountains to the capital, Caracas.
I am staying with the pastor of the mission that reaches homeless men and women in the city. On arrival in the bustling street that runs past the presidential palace, many people greet the pastor, who introduces me and then my bag is carried into the building that houses the men´s and women´s refuges. We climb up six floors and ring the bell. A huge black metal door is opened and we are welcomed in. I am taken into the small apartment that will be my base and home for the next 10 days and sit down while I am asked about my plans. My adventure begins!
I have planned a busy schedule of trips to see projects that work with "street children" and children at risk. My first main contact is not responding to messages or calls and so we begin to look at alternatives. Each day we leave the refuge and head out into the street to take a bus to various places around the city and on two days I am collected in the equivalent of an Uber car by a man called Jon, who becomes a good friend as he tells me what daily life is like in Venezuela.
I will give a quick overview of projects I have visited and now I am back I am looking forward to spending time thinking and reflecting on these to see if there are any we could link with and offer some value to. The first project is the Aula Integral Project that works in 9 states with 15 extra-curricular classrooms that offer after-school support to vulnerable children in marginal areas of the city. The majority of its team are volunteers and the lady we meet at the Aula in an area called Prepare is Lenis, a local mum who decided to open her home to the children she could see were at risk or struggling in some way in her community. Her home is just a slab of concrete with a small toilet on one side and the perimeter fenced off with wire. Lenis´s home is basic to say the least and looks out onto the barrio below. It seems a welcoming place for the small group of children who are attending today and another group will replace them later in the afternoon.
Our guide today is Luz and she tells me how hard it was for her to get accepted by the local mafia, who run the area commonly known as a "Zona de Paz", a peace zone. After our visit the bus climbs down the winding road that clings to the mountainside and she shows me the police checkpoint that defines the boundary up to which the police are permitted to go. After this point the "peace zone" is run entirely by the mafia.
Our next visit is to the city centre again via a tour of the huge social housing projects that the government have constructed around the city to provide basic housing to people who lived on the streets or who, for whatever reason, have been made homeless. The buildings remind me of my early visits to East Germany and Poland as they are stark, lifeless and at every window clothes are hung outside on poles or wire frames.
Returning to the refuge is a wonderful experience as most of the men are now back from various chores, visits or meetings in the church building on the ground floor. The refuge is home to around 20 men and 10 women and the men gather around me and check me out. The ice is broken as I allow them to show me around. I am desperate for a drink and something to eat as no one has asked if I would like anything or even stopped for food or a break. I later realise that this happens every day as most people don´t eat much these days. I discover that over the last 10 years 75% of Venezuelans have lost 19 pounds in body weight.
I sit down next two three men in the entrance to the refuge. One rolls up his trousers and shows me the bullet wounds in both his legs. On his right leg you can notice the entry and exit points of one of the bullets. He tells me that his legs were in a mess and his kneecap was fractured in many places and the hospital said he would never walk again even after an operation. He had no money for the basic supplies you need to provide for an operation and so was bandaged up and released. He eventually crawled to the refuge and was carried up the stairs and prayed over. Miraculously, he tells me with a huge smile on his face, his legs were healed and he can now walk fine.
It takes some believing and as I sit back in the plastic chair and stare at him in wonder. The guy next to him leans forward and asks me to put my finger into his hair. He guides me as my finger feels for an indent in his head. He then shows me the entry and exit points for two bullets that passed through his head and points to his friend who also was shot twice in the head. It would be hard to believe unless you were there and could actually put your fingers in the entry points. I am left wondering how this is possible and both tell me that God had healed them and that their lives are now very different as a result. Every guy I meet in the refuge is a walking miracle and I can see that despite their very basic living conditions the amount of love in this place is palpable.
A new day starts with me folding up the bedding and the foam mattress that has been provided for me to sleep on the floor of the small dining room, come living room, come store room, come reception room that is part of the apartment the pastor and his wife live in. I eventually get past the growling dog and open the door that almost covers the whole doorframe and have my bucket bath. The cockroaches on the toilet scurry away and I search for the toilet paper and decide to wait to use the non-flushing toilet until later. It turns out that every toilet I go into over the next 10 days has no toilet paper. At one point Venezuela´s currency was so devalued that bank notes were cheaper than toilet paper! I am told that people use soap and water as paper is too expensive and what money is available must be used for food.
My second project is the Proyecto Abba ministry that is run by a church in a once fairly wealthy area of Caracas. The area has suffered from the local gangs, mainly concentrated in the hills that dominate the view west of the city. I am shown bullet holes in houses and informed that the recent 18-hour gun battle between the gang and the Venezuelan army left many dead. The gang was apparently a para military group supported by the government in order to be the first line of defence should an invasion ever come to the city from the North or the West. Now the group is no longer needed and therefore defined as a gang. Having previously had the support of the government, the gang was very well armed and so it took rather a long time to dislodge them from the mountain.
The church run an outreach programme that seems very similar to the one we helped establish in Guatemala. Their focus is on prevention they and work in two slum areas nearby and a social housing project two blocks up the road. We walk to the project and can see how the provision of such housing has helped greatly reduce the number of people on the streets over the years. The church leaders explain how so many people from the church have left the country and those who are left behind earn so little that there is nothing at all in the weekly offerings to help support them to work in the church.
The pastor who runs the refuge where I am staying had already explained to me that he didn´t know of any pastors who earned money from their role in the church. He himself received nothing from the refuge or the church and so had support himself by selling "accessories" and raw cane sugar - which he keeps in huge brown paper packages tied up with string (and no I am not going to be led into the song!) in the corner of his come lounge, come dining room, etc.
The couple that run the church and the ex-governmental economist are trying to do their best in running this church and outreach project to kids-at-risk on what I could never call a budget. I am guessing their monthly expenditure won´t go over $50. It´s impressive and the amount of love they have for these vulnerable kids is infectious to the two people who I have invited to visit with me today.
My visit to Venezuela also includes a short trip to Maracaibo, Venezuela´s second largest city and the most dangerous. The only way to get there for most people is by bus and myself and the pastor from the refuge take the red bus that offers a greater degree of protection, as it is the bus company that was nationalised a few years ago. It not only offers fewer stops, but also a cheaper ride as all transport is subsidised by the state.
The 13-hour bus ride to Maracaibo is not as bad as I had imagined and we clamber out of the bus to be hit by a wave of heat and people fighting over luggage that is stowed in the compartments below. We have only hand luggage and so can miss out this experience and look for our ride. The person collecting us is unknown and comes from the local church we are staying in. In the end it is easy to spot him as it's the only car in the car park outside. We introduce ourselves and head off into the night.
Maracaibo is located in the NorthEast of Venezuela and is the city closest to the border with Colombia. It is described as "hot" due to large quantities of drugs coming from Colombia, almost all will probably pass through here, together with the one-way stream of thousands of migrants seeking a new life and "freedom" in Colombia. It is difficult these days to bring in food and goods from Colombia as the raids on vehicles is high, together with kidnapping. It´s also hot in another way, with normal temperatures of 30 degrees being talked about as winter!
Our drive into the centre of Maracaibo takes us about 15 minutes. This allows our driver, Don Julio, time to explain that he can "mostly see" due to a recent operation on his eyes. We are welcome to comment on his driving should we veer off the road or it looks like we will drive into another vehicle. The later seems almost impossible as there seems no other vehicles on the road and eventually we are pleased to arrive at the little church we will stay in for three days.
The planned visits to projects here doesn´t work to plan. Our 9am appointment the following day moves to 1pm as our driver, Don Julio, arrives somewhat late. My frustration about waiting outside in the heat from 8am is calmed when he tells me that he has been in the queue for fuel since 1:30am. Eleven hours later he manages to fill his car and is ready to drive us around for the next two days. We head to the charity that I was invited to visit only to be told it is closed now and would reopen on Monday, the day after we return to Caracas. It appears that they don´t work with street kids after all, but run a nursery for people who have enough money to pay for it.
We then visit our next project, an outreach programme for children who live in a small fishing community on the lakeside. A local lady has a heart to reach out to children at risk and those living in poverty and so we head off with a car load of filled rolls we made earlier and a gallon or so of orange drink. I don´t know what to expect and so take a back seat and watch the proceedings.
On arrival in the community it is clear that, as in so many places in Maracaibo, the place is run down. Large and small businesses seem to be struggling with the economy and so many have gone out of business. The roads are in much need of repair and in parts are just sand. Most people stop and stare at us as visitors are very rarely, if ever I suspect, making their way down this road that ends at the fishing community.
We park and begin to wander down the road to the where the lake allows for an inlet that is full of rubbish, which has accumulated over many months from the looks of it. As we come to a small makeshift bridge that crosses the rubbish-filled inlet, children appear from among the piles of rubbish and some come over the bridge in curiosity. One boy, aged about 9, is completely naked and many others are wearing just a pair of shorts or underwear and begin to come to meet us and we walk back towards the car together. At this point some of the parents come out and tell the children to go back to their little shacks that are on stilts above the water and get a bowl.
It´s not long before we are handing out food and drinks to the children and engaging the parents in discussions about their lives and livelihoods on the lake. The governmental programme that provides a large bag of basic food supplies to every family in Venezuela does not seem to extend to these families. I have seen the food bags that families get and it is quite an undertaking. But the socialist government have committed themselves to providing these bags of beans, rice, oil, flour and occasional items like fish or biscuits to every family, every month. From what people say, the nearer you are to the capital the more complete your bag is.
The activity lasts about half an hour and we wind our way back out of the community and head towards the city centre. Not that there is much to see, it is rather to confirm or deny the reports of hundreds of children living on the streets and to discover the places they are supposed to be living. All we find, however, are numerous derelict buildings that have been occupied by homeless people, mainly single men, and all of whom are abusing drugs in various forms.
The heat is quite draining and I am hoping that my hosts will invite me and my friend Gregorio, the pastor from the refuge in Caracas, to a cold drink. Thankfully my patience is rewarded by cold drinks and a taste of a local dish, which is a flour dough roll with meat and herbs in the middle. It is the first food I have eaten since arriving the previous day and so am glad for something, anything, to get me through to Sunday.
Our return to Caracas is not as pleasant as the trip to the city and with no food available I am hoping to get back to the capital where I know the local bread shop sells something that will help get me through until I get back to Guatemala. I have enjoyed Maracaibo, but it is not the place that it is made out to be. Yes it is obviously dangerous, but also desperately poor and isolated. The people are open, kind and accepting. Their isolation fuels discussions of independence. The small church we are staying in is also very basic and results in us both returning to Caracas with numerous flea and mosquito bites.
On arrival at the bus terminal after church has finished, I am told that the red bus has left and that we need to use another company in order to return to the capital. The busses are all 5-star rated and from what I can see are all self-awarded as the level of luxury you would expect is disappointingly not available.
We board the bus and settle down as this will be an overnight trip back. The first checkpoint comes at the bridge after crossing the lake and everyone is ordered off the bus by the army and all our luggage is checked, we are all sniffed with dogs and questioned about why we are in Maracaibo and where we are going. Some are taken off for strip searches and one man we never see again. We are back on the bus now and another 5 miles up the road the same thing happens and then again about an hour into the "sleeper" journey.
Our next serious checkpoint includes just me being taken off the bus by armed soldiers who think that I am an American. Clearly anyone from the USA is clearly not welcome or loved here and my friend Gregorio steps off the bus to explain that I am British. The US embassy is Caracas features on their homepage the jailing of an American citizen for no apparent reason. The officer in charge, after all my luggage is examined in minute detail, is convinced I am British and tells the soldiers to allow me to board.
Half way through the night we are all ordered off the bus, again, and this time traded between two bus companies. It seems that the final destination of the bus we are on has now changed as money is changing hands and we are sold from one bus company to another. The bus we are now on looks like it could have been used during a recreation film of the second world war and is extremely uncomfortable, slow and the loud music is preventing us from sleeping at all. In the end and after 16 hours on the bus we arrive back in Caracas and I can enjoy my final day of meeting people, walking round and actually sitting still in a local park and spending time with the guys in the refuge.
Thank you to all those who made my trip the most memorable of times. Venezuela is a surprise and is not all it is made out to be from the outside. Yes, there is clearly huge amounts of poverty and corruption, but certainly not the hundreds or thousands of children living on the streets. There is much to reflect on, but there are two projects that would very much value our input. So let´s see where the adventure leads.
---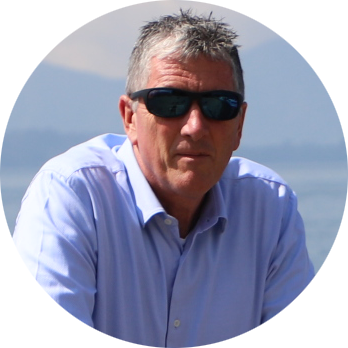 Duncan Dyason is the founder and Director of Street Kids Direct. He first started working with street children in 1992 when he moved to Guatemala City and founded The Toybox Charity. His work has been honoured by Her Majesty the Queen and he was awarded an MBE the year he celebrated working over 25 years to reduce the large population of children on the streets from 5,000 to zero. Duncan continues to live and work in Guatemala City.