Saturday 12th March 2022
---
I remember one of the toys I had as a child. I probably had more, but given that most of my childhood was spent mainly in the country, I enjoyed playing more with the amazing creation we have all around us every day. The one toy I remember though is a small Thunderbirds craft that dropped off a rescue pod and flew at lightning speed around my room as I responded to the very latest calls of rescue.
The thought came into my mind this week when little Jonathan and his older brother Francisco (names changed to protect them) came to stay in Casa Alexis. Jonathan is 7 and I took a photo of his prized toy that he whizzed around the room in order to rescue people trapped on the sofa. In the home we have something that he talks about non-stop, a toy fire engine with extendable ladder. When playing with this he is lost for hours in rescue of all kinds.
It is amazing how some children are so happy with a little plastic car that has no wheels or engine, just a shell that drives the imagination of a fancy sports and rescue car. He is an adorable little boy and it wasn´t until our phycologist spent time with him that she realised the degree of pain he lives with.
Jonathan and his older brother, 12-year-old Francisco, were rescued over a year ago from the most horrific abuse situation I have ever come across. I hadn´t fully appreciated how much Jonathan was also suffering as all the attention was given to his brother at the time. They lived in a small tin shack in Guatemala City and were crying out for attention that I knew would soon alert the local gang who would try and recruit them. (local gangs often recruit vulnerable children and offer them support and protection)
Their mum slowly became aware of the abuse, but due to the abuser being a 13-year-old family member, she tried to deny it and then was afraid to speak out. When she did speak out, the boy beat her so badly that he killed the baby inside her womb. It was a difficult day when I took her to the hospital and the doctor pulled me to one said and asked: "she does know the baby inside her is dead?". The answer was, no she didn´t, and when she was told she refused to accept it and went home to tell her husband. It was amazing she didn´t die as a result as the baby began to cause many health complications for her and it wasn´t long before she was in the emergency room of the hospital.
Jonathan is afraid of his dad as well as the boy who has been abusing him all his life. One day I am sure he will ask why his dad didn´t protect him more, but at least we could be there for him and see the signs and then offer the chance for the children and the mum to escape. Jonathan still struggles and in one of his recent drawings of his family he shows his dad as a dark figure with long pointy nails.
There is much to do and it is a joy to have them in the programme and offer them regular support, schooling and all the practical help that they need. Your donations really do change lives and keeps very vulnerable children safe from a life on the streets and from further harm. Thank you.
---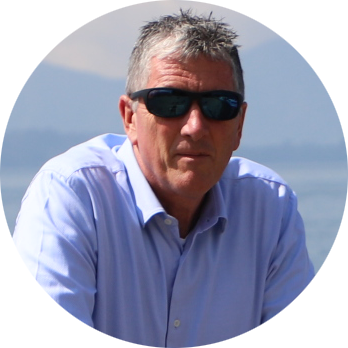 Duncan Dyason is the founder and Director of Street Kids Direct. He first started working with street children in 1992 when he moved to Guatemala City and founded The Toybox Charity. His work has been honoured by Her Majesty the Queen and he was awarded an MBE the year he celebrated working over 25 years to reduce the large population of children on the streets from 5,000 to zero. Duncan continues to live and work in Guatemala City.