Friday 1st April 2022
---
The school day starts like any school around the world. The children arrive, they play with their friends, they greet staff and settle into the school day once they have been registered as present. We can all remember school registration time and the moment when a child´s name is called out twice and there is no response. All heads turn to seat they would normally sit at and we all begin to wonder why they are not in school today.
This was the case of 13-year-old Estefany who hadn´t turned up for school for the last three days and so the team went to her home to see how she was. Her home is a small room over a busy market in Guatemala City. There are no windows in the room, just brick walls, a door and tin roof. At this time of the year the temperature become unbearable in the room and so Estefany spends her days on the streets when she is not in school.
It takes three visits to find her mum at home and the team ask why Estefany is not attending school. The team are told that she has gone to the United States! A few more questions and we discover that she has decided, prompted by her family we assume, to make the 1,400 mile journey on foot to get to the border of the US. We asked: "surely she is not going alone?", and was told: "oh, no". The mum then added: "she is going with her two cousins". Her cousins it turns out are aged 3 and 4 years of age!
We were shocked to hear this and Estefany joins the growing population of children who are leaving Central America to head to the US in search of a better future. The problem is that they do it illegally, there is no guarantee you arrive safely, you are at the mercy of everyone along the road (and some will take advantage of that), crossing the border is fraught with difficulty and if you do make it across the chances of you been arrested and sent back are high.
Estefany is not the first child to make this trip and probably won´t be the last. Our work with vulnerable children forced our hand into investigating more about the child migration problem and how, as a charity, we could respond. We were also keen to learn from those working along the border and become better informed of the situation so we can continue to convince children here that Guatemala has it all. There are opportunities, there is work and you can live a good life here if you are supported to make good choices for your life.
Benjamin Soden and I headed to San Diego in California and spent a day there meeting projects working along the border with homeless youth and one charity offering legal support for "illegals" in the US and who have come into contact with the authorities. The project that stood out for us was the inspiring work founded and run by Eric Lovett from Urban Street Angels. I was surprised, first of all, that the guy who runs a huge programme for homeless youth had time to give to us. Secondly, we left all fired up as Eric is a hugely motivational person and showed us around the programme and spoke with such love and passion you couldn´t help but be drawn in to him as a person and the work he so faithfully leads.
The next day we head on the train down to the border with Mexico and arrive ready to cross over. The train seemed to carry mainly workers who live in Tijuana, but work in the US. The train is cheap, efficient and is the means by which thousands of people travel between the two cities each week in order to work, visit family and friends and shop.
Getting into Mexico takes under a minute and the guard glances at our passports and waves us through. We are now in Mexico and come out and take a taxi to our hotel where we leave our luggage and begin our exploration of Tijuana.
Being the furthest northern city on the west coast, we selected Tijuana due to the reports of huge migrant camps and lone children trying to cross the border. It is also an interesting city to begin our research as, unlike other larger border cities, Tijuana is safer and has the iconic shots of the border wall going into the sea.
It becomes clear that just a few weeks ago the migration camps were cleared and migrants "re-housed" by the Mexican government. In the camps they did find children who were alone and had travelled great distances to get to there. Some might actually make it one day, but in the meantime they are processed and will probably be in short-term care until a family member comes to claim them and take them home.
The best lead we had in Tijuana was with a charity we have supported in Guatemala and visited several times. The Casa de Migrante (The Migrant House) is a beacon of hope to all those making the journey throughout Central America as they provide short-term accommodation and find you work in order to cover your costs. The children are cared for while the adults are working and if adults refuse to work then they are asked to move on. No one turns down work, however, and the home has a beautiful feel about it and it feels safe and comfortable.
We move on to what is one of the highlights for both Benjamin and myself as we are led to visit a refuge for women and children. The home is run by a nun and the minute you walk in you feel that this is a very special and holy place indeed. We are made to feel very welcome and slowly the whole story of their work unfolds through painful anecdotes of the lives of desperate people on the run from gangs, drug lords, abusive husbands and violence.
One woman was taking refuge in the home with her young children and opened the small window in the main door one day as someone rang the bell. At the door was a well-built man who was clearly a member of the gang that she had fled from. Due to her wearing a mask he didn´t recognise her. He asked her, showing her a photo on his phone, if she knew the whereabouts of a woman, pointing repeatedly to the image of her. The woman could see it was her photo on the phone and tried not to look shocked, but said she was not there and closed the window and ran to the office then broke down and cried.
There are some incredible people working on the frontline and we had the honour and privilege of meeting some of them. We would love to support those we met who have dedicated their lives to helping children and youth at risk and I am sure this trip will lead to many meetings and further visits at some stage in the future. For now we must work hard to convince those children who are being forced or are having to make some difficult choices to make the journey north that Guatemala has so much to offer and that working hard here results in other doors of opportunity being opened for them in the future.
Thanks to your support we are reaching nearly 600 at-risk children and youth this year through the projects we partner with and are proud of their work and commitment to work with us in keeping them all safe and helping them build a better future. Thank you
---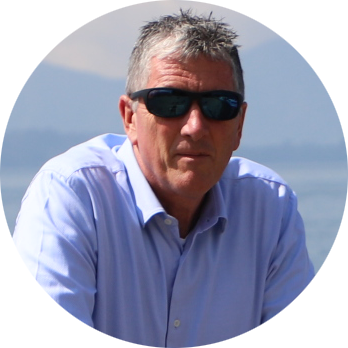 Duncan Dyason is the founder and Director of Street Kids Direct. He first started working with street children in 1992 when he moved to Guatemala City and founded The Toybox Charity. His work has been honoured by Her Majesty the Queen and he was awarded an MBE the year he celebrated working over 25 years to reduce the large population of children on the streets from 5,000 to zero. Duncan continues to live and work in Guatemala City.