Friday 29th July 2022
---
It is always an adjustment coming back to Guatemala after being in the UK and what better way to help me with the adjustment than to head to La Terminal to visit old friends and see how everyone is doing.

I was on a high yesterday as I watched a beautiful family enjoy something new. It was a day of firsts and I was pleased I could be the one to witness it and, thanks to the generous gift from friends in the UK, could fund the experience.
In a developing slum on the outskirts of Guatemala City there lives a precious family of eight. I can´t begin to think of what life is like for them and often wish I could take them all home with me and offer them a different life.
The dad is my inspiration. He works in La Terminal carrying produce around and also runs a small shop, which does not seem to produce much in the way of profit. He gets up at 1am every day and walks to La Terminal, which takes at least an hour and a half, then has to carry large loads around on his back till lunchtime when he heads to a dangerous area of the city where he and his wife run a small shop. When trading is over he walks home with his wife and children, getting to bed no earlier than 10pm. That is just three hours of sleep a night! I pointed this out to him a few months ago saying that he can´t keep going like this. But he loves his family and wants to do the best for them.
The family live in a tin shack that is situated on the side of a mountain. They have no water or toilet facilities and the land around their home was used for planting crops, but this has been lost recently as other families moved in and grabbed the unregistered land. On top of this the family have come under increasing proposals by local men to take their eldest daughter off and enjoy her company.
The children live at risk and suffer in many ways, but all now come to the mentoring centre every day for their education until they can go back to the national school system in the New Year. They love being in the centre and are doing so well with their results and I am deeply proud of them and express this every time I see them.
The family have never had a day away from their hard work and daily economic pressures and so I thought it would be great to take them to a part of the city they have never seen before. The area I chose is called Cayalá and is a private city built on the eastern perimeter of the capital. Its formidable at first glance and you would think you were walking through a modern town in Spain or Italy. It´s a very surreal experience indeed, but we have it available and so why not bring people to come and see how the others live.
The excitement grew in the days leading up to the trip and when I went to their shack they had all showered and put on their best clothes and had invited another girl to join them from a neighbouring shack. We headed off in the pickup, albeit rather squashed, and eventually arrived in Cayalá. We walked from the underground carpark to the escalator and this is where the squeals of joy started. Seeing them all use an escalator for the first time is exciting and the kids decided they loved the experience so much they had to go down and up again a few times.
Wandering around a clean and safe space was a first for them and the kids took advantage of this and ran off jumping, playing and splashing in the small fountain. They then discovered a children´s play area and needed pushing on swings, chasing around the various climbs and tunnels and being tagged when they eventually landed at the bottom of the slide.
It was a very special day out and despite them losing a day´s income, I think they could see it was a day that they would never forget. As often happens, the drive back was fun as we played i-spy and then when we arrived nearer the drop-off spot everyone became quiet as they all realised they were home to their reality. Some did comment, however, that this trip has shown them that they could achieve greater things one day if they studied hard and reached university and got a good job.
Thanks to J&A for your generous gift that made this possible and I know this has sown in them new desires and showed them that their lives in a tin shack can be a short-term experience if they work hard and aim for what is birthing in their hearts.
---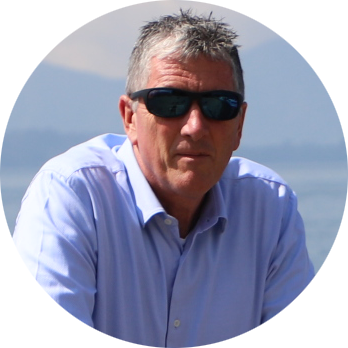 Duncan Dyason is the founder and Director of Street Kids Direct. He first started working with street children in 1992 when he moved to Guatemala City and founded The Toybox Charity. His work has been honoured by Her Majesty the Queen and he was awarded an MBE the year he celebrated working over 25 years to reduce the large population of children on the streets from 5,000 to zero. Duncan continues to live and work in Guatemala City.