Friday 25th December 2019
---
Radio Christmas begins with all the usual problems with software that is out of date on old computers that can´t cope with all we are asking of them and leads that have been stored away for a year that now have decided to not work. However, the initial teething problems are solved and we crack on with our 12 Days of Christmas broadcasts from Guatemala and Honduras.
Oli O´Neill, an amazing youth worker from Amersham, had flown out to Honduras to see the work there and then help Steve Poulson with the first few days of the radio before travelling up to Guatemala by bus and helping us here until we finish on Christmas Eve. Oli was the star that made Radio Christmas this year and his enthusiasm and joy at being able to help be part of the production this year was rather infectious and helped keep everyone going right through until the end.
I was aware that two of the boys in the mentoring programme with me were rather anxious as they were going to move house in the New Year and be a lot further away from the centre and from the team. The oldest boy, 14-year-old Fredy, sent me a photo of him working on the construction of their first ever family home.
The family live in a rented room in La Terminal and they have struggled with many things over the past year. However, their parents have been working hard and saved up money to buy a small plot of land on the outskirts of the city and slowly started to build their home. Fredy had worked very hard at constructing them the exterior walls of the home and all they need now is a roof and then they plan to move in. They have no toilet or shower, no kitchen or divisions and no floor, but they are very happy that this will be their new home.
I will help them move home at the end of December as I know they would not be able to carry all their possessions on the bus or on their father´s motorbike. It will also be a great opportunity to spend time with the family and show them we care.
We finish the year´s activities at the mentoring centre with Christmas parties that are well attended and more memorable days for the children. We know for all the children we work with they won´t be celebrating Christmas with their families doing anything special, but will see the TV and watch other children doing just that.
My highlight was finishing the Radio Christmas broadcasts and then helping to run an afternoon of games, crafts and mayhem at the centre with Oli coming up with the "great" idea of turning me into the now-famous Christmas challenge – making me into a snowman. It wasn´t the old game we used to play with the children where you wrap the person up in toilet paper. This newer version means slapping you in the face with cream and then sticking a carrot in your mouth and two chocolate biscuits over your eyes. Fun indeed!
We finish with a Christingle service that Mark and Rosalie had planned and a quieter spirit falls over the centre as we reflect on the real meaning behind Christmas and what we can give to the Lord Jesus this year.
Thanks to all those who have helped make this a very special time for the children. Now we can all look forward to a few days of rest and then we prepare for the coming New Year and getting 50 children into school in Guatemala and around 25 in Honduras. The year looks a challenging one indeed, but we trust that God will lead and provide and help us reach the most vulnerable children and offer them hope and a way forwards while supporting them as they navigate a very difficult childhood. Thank you for your support that makes all the difference.
---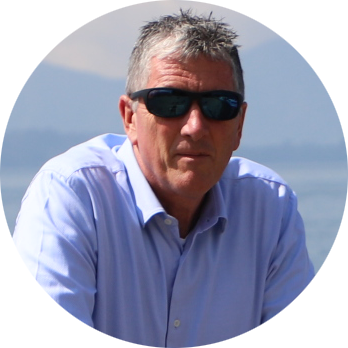 Duncan Dyason is the founder and Director of Street Kids Direct. he first started working with street children in 1992 when he moved to Guatemala City and founded The Toybox Charity. His work has been honoured by Her Majesty the Queen and was awared an MBE the year he celebrated working over 25 years to reduce the large population of children on the streets from 5,000 to zero. Duncan continues to live and work in Guatemala City.
Duncan Dyason