Friday 21st February 2020
---
Sitting back and relaxing is not something we often do here, but after a very exciting week when we saw donations from US donors come in to cover the salaries for three staff in Guatemala, we felt we would head to the cinema and have a break. It was a good week and so many amazing things had happened, including having a visit from our friend Darold Opp, who was visiting Guatemala and brought with him two laptop computers for Casa Alexis, and from Sarah Elliot who was visiting from the UK.
Then we received the news that one of the young people we had worked hard to keep off the streets, enter into rehab and consider how he could achieve his childhood dreams, sadly passed away at the central hospital here in the capital.
Pablo was only 20 and had been struggling over the last few months with drug abuse and street life. The SKDGuatemala street team, Benjamin, Hector and Emma had worked hard to get him into rehab and we even made a video of that in December when we hoped he had turned a corner.
Starting the week with a funeral was not what we had planned, but his funeral was taken by Mark Balfour and we had managed to make contact with his family and so they were present together with all those working with him here in Guatemala. It is our first funeral of the year and each death is another great loss, but it does continue to strengthen our determination to rescue as many from the streets as possible.
No sooner had we finished the funeral and had a meeting to discuss various things to do with the charity, than the doorbell rings at Casa Alexis. It was amazing, given all the recent visitors and events, that I was actually in the home at this time of day. I answer the door and little Kevin is standing there in the street and looking very hot, covered in sweat and looking down at his feet in embarrassment.
Seeing him alone in the street triggered the alert system we all live with here and so I invited him in. We climb the stairs into the kitchen and dining room and I ask him if he would like a drink. He collapses down on the sofa we have next to the dining table and just nods. It is clear he is exhausted and so I get him a cold drink of water and lean him forwards and remove his backpack while he tries to gulp down the glass of water and asks for more.
Kevin is 9 years old and lives in one of the marginal areas of Guatemala City, where poverty and deprivation is all too evident. I have known Kevin for nearly a year now and he is one of the boys we have been helping stay off the streets, work hard in school and make positive choices about his life. But, why is he here now and on his own?
After a few minutes of rest and some water Kevin looks into my eyes and I can see this is going to be hard for him. His eyes well up with tears and he tries his best not to show emotions as I ask him what he has in his backpack. He tells me he has his clothes, something I was guessing as I was pouring him some water. He asks if he can change his shirt as it is soaking with sweat and making him feel uncomfortable. One of our volunteers, David, is in his room relaxing after a day of teaching and so I decide not to disturb him but to call one of our team, Frank, while Kevin heads to the boys´ bathroom to wash his face and change his shirt.
When we get back together, Frank has informed the team and I take Kevin out to buy some food and then return to the home where Kevin begins tell me why he has run away from home. It is not always easy for children to tell you about abuse, but if you provide them with a safe place to talk and help them know you are on their side, they can begin to move from fear and secrets towards freedom.
Apparently, he took the decision to leave his home when he woke up today. He took all his school books out of his rucksack and filled it with clothes. While his sister watches him and wonders what he is doing, he leaves his little shack and starts to walk the 7 hours it takes to get to our home. He has no money, has had nothing to eat or drink and so when he arrives, he is absolutely exhausted. I am still trying to get into my mind how a little 9-year-old boy can walk all that way along three-lane highways in order to get to us. Amazing that he arrived safely and remembered where the home was.
Our policies and the local laws state very clearly our obligations to report what he is telling me and so Frank arranges for Social Services to come and collect him. On their arrival I was rather shocked by their treatment of Kevin, treating him like some stray dog. All they want is to grab him and bundle him into their van. I was not allowing this and made it clear that we are to sit with Kevin and explain the whole process to him so that he understands what will happen next.
Two other visitors join us at this point, a Detective Inspector and a Solicitor from the UK, both of whom are keen to witness the treatment Kevin is about to receive and will help in the coming days to write up their concerns to the British Embassy in the hope they can help us train Social Services in how to deal with children – something you would assume is already in place.
Kevin joins us at this point and when he sees the authorities sitting at the table, he begins to cry quite profoundly. We explain to him the situation as Social Services ask him to tell them why he is here and then take some photos of his little body. It is all rather upsetting to us and for Kevin, but eventually it is agreed that he has to go with Social Services even though he just wants to be with us, with people he feels safe with. I can see that in his young mind running away from home and living with me is an easy option. However, it is now getting rather late and I can see this evening will be rather long.
After Kevin goes, we all meet to pray and write up what we have just witnessed and then get a call from the boy´s parents who have been informed of Kevin´s placement with Social Services. They ask if I can go and support them as they now have an overnight court session and myself and Juan Carlos, one of our team, leave to join them in court. As the proceedings progress it becomes clear to the parents that their son had run away from home, rather than disappeared, and that he came to find me and seek safety with us. This information seems to light a fuse that sets off a rather large bomb!
Dealing with parents is usually problem free, even if there are issues to confront. But now I become the target of their anger and when the boy is finally removed from their care, I am the easy one to blame.
The next day I am invited by a couple of families who live by the affected family to explain the situation. I can´t give out any information at all and so just listen as they tell me they are very angry because Kevin´s family are going around saying that I had come to their house that morning and kidnapped their son, taken him somewhere and raped him. You do begin to wonder why people would say such a thing, but they are hurting and need an outlet for their hurt and anger and so I´m happy to be on the receiving end for the moment, but maybe not in this form!
As time has moved on this week it has become clear that this is a rather complicated situation and one that has a lot more history than I had imagined. One thing I have managed to do is to go and visit Kevin in the children´s home to see how he is doing. He had just had his hair cut when I arrived and was very pleased to see me and would not leave my side as he buried his head into my shoulder and told me about his bed, his room, his new friends and that he was now eating three meals a day. All we can do now is to support him and if he is ever allowed to return home, to keep in contact and monitor the situation.
Working with high-risk kids does sometimes mean you put your own life at high-risk and this week was one of those times. If the community had believed the allegations from the parents, I would certainly not be here right now telling you this story. I, and we here in Guatemala, are very proud of the work we do and are thankful to each of you for sticking with us through the ups and downs. Because life has been so challenging recently, I am rather behind on my blogs and on many other things and do promise to try and keep you updated in the coming week. Thanks for being there guys.
---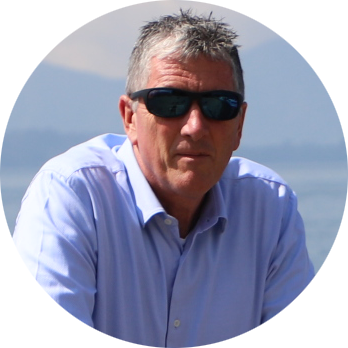 Duncan Dyason is the founder and Director of Street Kids Direct. He first started working with street children in 1992 when he moved to Guatemala City and founded The Toybox Charity. His work has been honoured by Her Majesty the Queen and he was awarded an MBE the year he celebrated working over 25 years to reduce the large population of children on the streets from 5,000 to zero. Duncan continues to live and work in Guatemala City.
Duncan Dyason