Friday 6th March 2020
---
It´s been a busy time with visitors from the UK and Bermuda coming to support the work here in Guatemala and the kids are always excited when people come to see them and their families.

Our first visit was Sarah Elliot, who comes every year now. Sarah helps review our Safeguarding Policy and practices and helps offer the most up-to-date advice. Being a Detective Inspector in the Police means she can offer us the unique insight we need to keep our kids, staff and volunteers safe.
The boys who I normally mentor on a Saturday love being with Sarah and so invited her to a hide-and-seek shootout with Nerf guns. Sarah, now renamed Sarah Connor, got into her role far too easy and scared the boys to the degree they left happy and recounting the experience so many times over lunch that left me with no doubt how much they had enjoyed it.
Our next visit was Steve Castree from Bermuda. Steve was one of the young people in my youth group in Amersham many years ago and it was exciting to have him visit for the first time and see for himself how his support has made a difference.
I invited him to join me one day in buying a bunk bed for a family we are supporting. Vicky and her kids were in need of another bed, as the two beds they have can´t offer the room that six children and two parents need. Vicky has made a real effort this year to leave the streets behind and concentrate on her family and so this would be both a reward for her good decisions and a blessing for the kids.
As we arrived at the house Vicky and the kids came out to see me and meet my guest. Her kids are always full of hugs and sweet words of gratitude for each visit. The 10-year-old boy throws his arms around me and gives me a little piece of folded paper that says "I love you". I translate for Steve and Vicky and explain how she was in need of a bunkbed for her kids. Vicky tells Steve that this would be a dream come true. We then say that it would be amazing one day to see her with the bed as it would make a massive difference to them all.
You can imagine her joy when we ask her to help us with something in the car. As the boot opened and she saw the bed inside she looked at us and burst into tears. It was a special moment and we then took the bed out, assembled it and the kids began to say which bit of the bed would be theirs. The smallest boy just lay on it and did a snow angel and said "It´s just like sleeping on a cloud".
Thank you also to Jeremy Browne for coming to visit us this year. Jeremy is a retired solicitor from Chesham in the UK and is a faithful supporter of the charity. Jeremy is also blind and so the kids found him fascinating, asking him lots of questions and waving their hands in front of his face just to be absolutely sure he was blind! One of the things that intrigued the kids more than anything was his braille computer, an interesting piece of engineering that held their attention for hours.
We appreciate all those who come to bring joy, share love and encourage us all.
---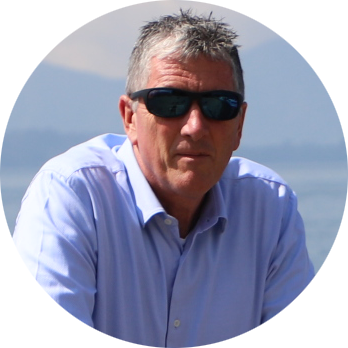 Duncan Dyason is the founder and Director of Street Kids Direct. He first started working with street children in 1992 when he moved to Guatemala City and founded The Toybox Charity. His work has been honoured by Her Majesty the Queen and he was awarded an MBE the year he celebrated working over 25 years to reduce the large population of children on the streets from 5,000 to zero. Duncan continues to live and work in Guatemala City.
Duncan Dyason