Monday 18th May 2020
---
You can´t help the attachment you feel towards vulnerable children, as you are with them in the most difficult, intimate and happy moments of their lives. Some even see you as either part of their family or, in the case of Carlos, as an actual parent.

I wrote about Carlos at the beginning of this year and expressed my frustration at seeing how much he had deteriorated during 2019. His drug addictions and street life were taking him down a track that I feared would lead to his early death. I was pulling no punches as I explained this to him on New Year´s Eve. He went missing for the first two weeks of January and so we put up posters of him around La Terminal, checked hospitals and the city morgue, but no news.
A few weeks later we were informed that Carlos was now safe in a children´s home and hopefully would be until December this year when he turns 18. I have been to see him a few times, but all that was before the pandemic hit Guatemala and we went, like so many countries, into lockdown.
My last visit to him was so rewarding as he spoke so clearly about his new-found faith and desire to make something of his life. He was unusually pensive and held onto my hand almost the whole time I was visiting him. His reflections on his short life were insightful and I encouraged him to start writing notes as one day I would love to write a story of his life. I believe it would be a fascinating account of a street child and the factors that both took him to the streets and eventually helped him leave.
For now, I can only meet him online and now he calls weekly, as he did a few days ago, from the home in the North of Guatemala. He tells me that his weekly session with his counsellor had gone well and that he was proud to tell him that I was his dad. He smiles and as he does, shows his missing front teeth. Once he explained to me how he had lost four of his teeth in a street fight and said "I don´t think I am very good at fighting!". I agreed that maybe it was not his strength and that it would be good for him to consider other pastimes.
His call was welcome and it was so good to talk with him via WhatsApp and see him looking so well and talking intelligently about his plans after the home. I had to answer his question about how his mum was doing with honesty, which left him feeling sad but, at the same time, thankful I was still keeping in contact with her. I doubt if she will make it through to seeing him graduate from the home the way her life is going, but that can´t hold him back I tell him and that he must now focus on the new life and opportunity he has been given.
Despite lockdowns, curfews and travel restrictions we can still keep in contact and, thanks to your support, we have been able to send a small donation to the home to help provide all the boys there with some treats and to cover the costs of food.
---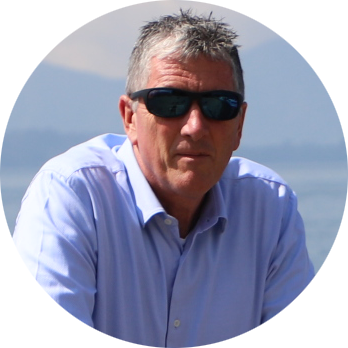 Duncan Dyason is the founder and Director of Street Kids Direct. He first started working with street children in 1992 when he moved to Guatemala City and founded The Toybox Charity. His work has been honoured by Her Majesty the Queen and he was awarded an MBE the year he celebrated working over 25 years to reduce the large population of children on the streets from 5,000 to zero. Duncan continues to live and work in Guatemala City.
Duncan Dyason