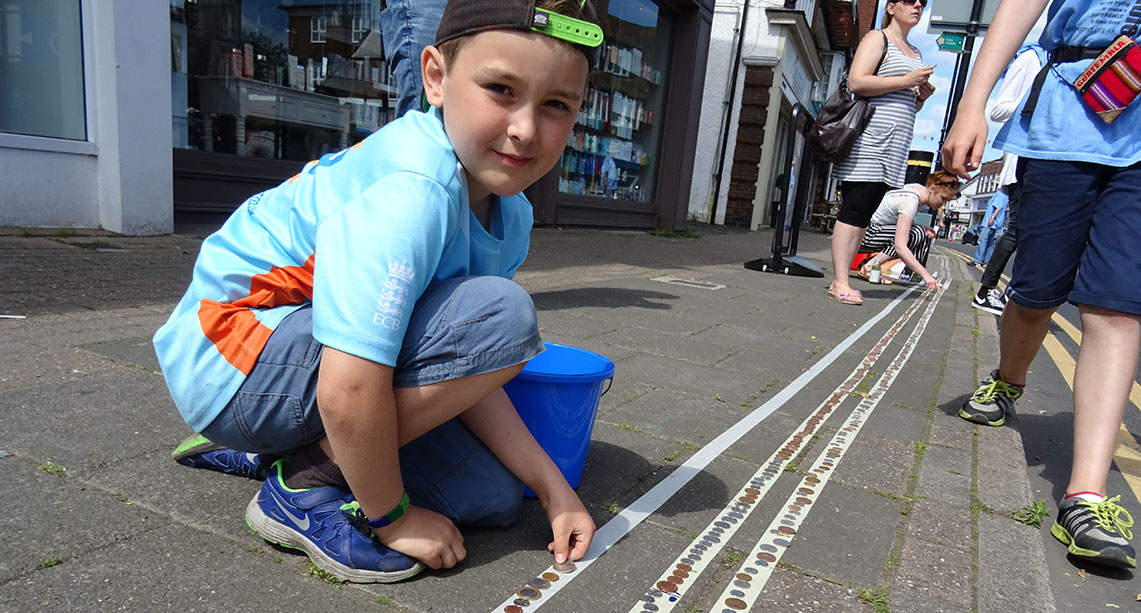 ABOUT THE COIN RACE:
This fundraising competition taken on the battle of boys v. girls and has become a high-street favourite.
Run in Amersham, the boys line donations up on one side and the girls the other, racing to raise more money than the other side.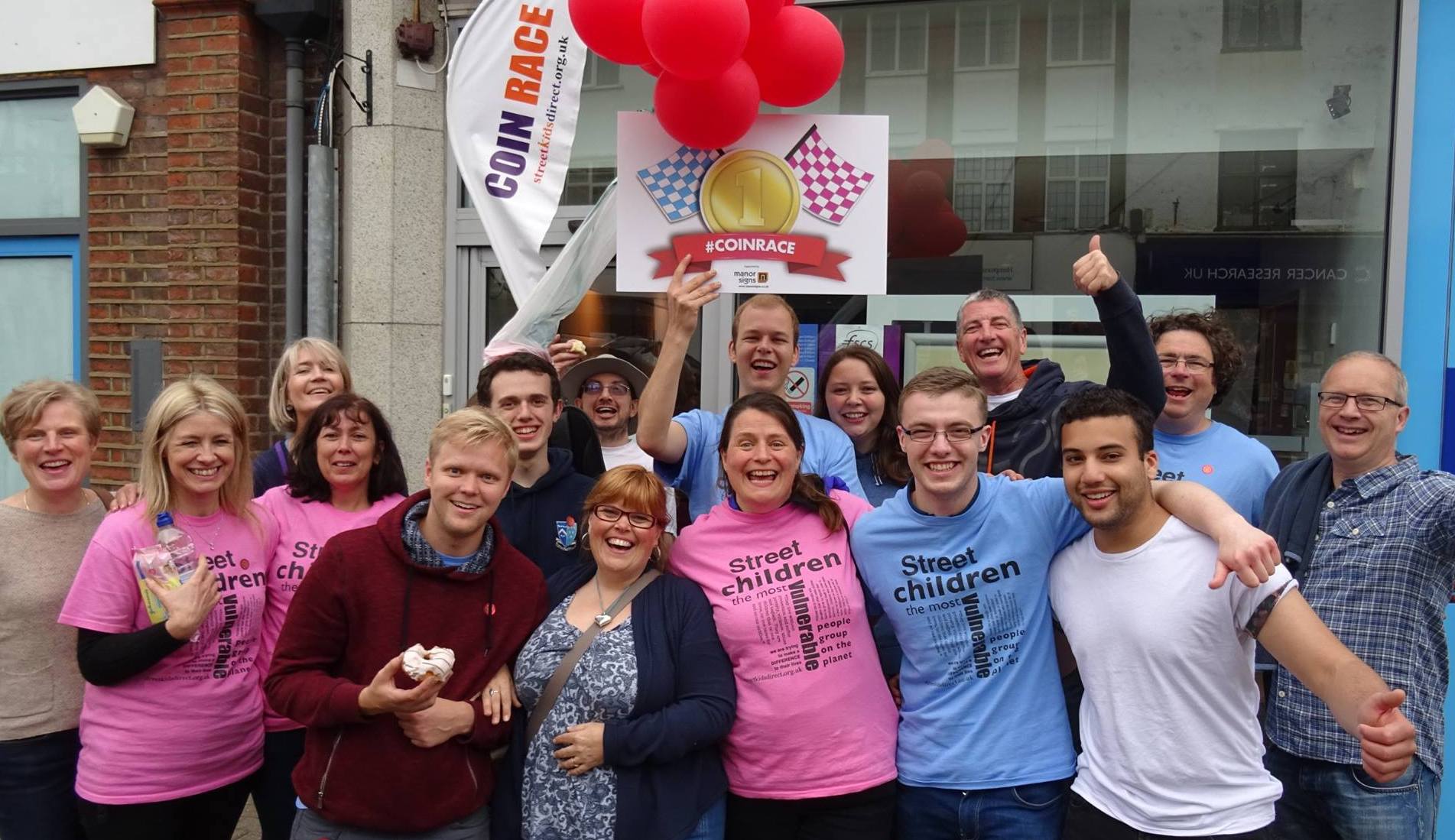 Both sides have various tricks up their sleeves to help gain the edge on winning, so come along and get involved.
Its always great fun and gets the whole community involved in the event, whilst raising awareness of Street Kids Direct at the same time.
Have a look at some of the highlights below from our past races or visit our facebook page here.