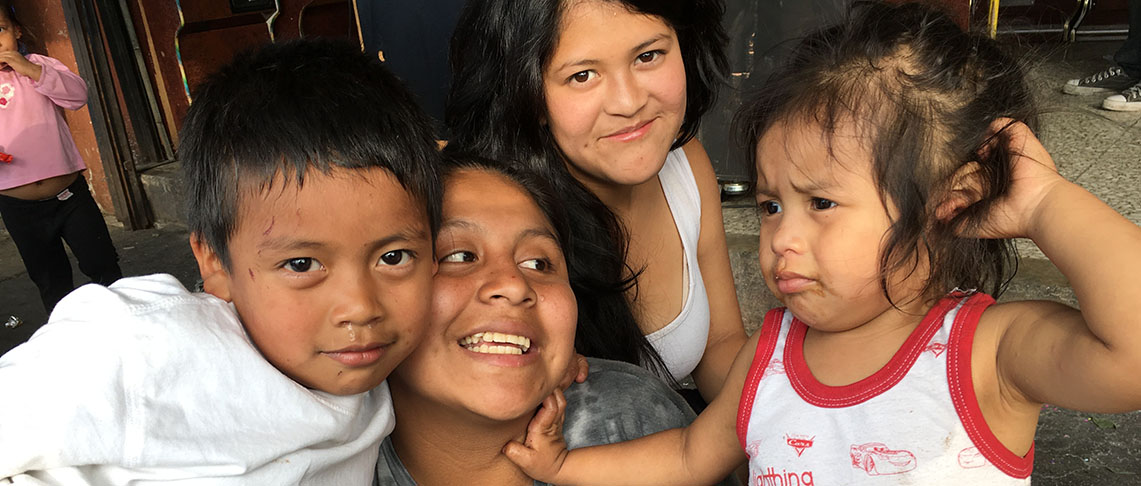 Street Kids Direct have developed a programme to target children and young people who are most "at-risk" of living on the streets.
From our personal experience together with research we are able to focus our attention on children who have a strong connection to the streets and four risk factors in their lives. We know that if a high-risk child does not have a constant caring adult in their life then there is a likelihood of becoming more street-connected, which then leads quickly to a life on the streets.
Being street-connected means a child, for a whole host of reasons, spends a considerable amount of time on the streets. It is here the child learns about life, makes friends and develops a unique set of skills in order to stay alive. Sadly many children begin to succumb to abuse, neglect and drugs.
Drawing upon research conducted by the ACE study that identified 10 risk factors that lead to negative health outcomes in later life, the study showed the direct correlation between the numbers of risk factors in a child's life and their future health. More specifically it demonstrated that if a child has four or more of the following risk factors in their life:
Recurrent physical abuse
Recurrent emotional abuse
Contact sexual abuse
An alcohol and/or drug user in the household
An incarcerated member of the household
Someone who is chronically depressed, mentally ill, institutionalised or suicidal
Mother is treated violently
One or no parents
Emotional or physical neglect
Death of someone close to them
they would be
260% more likely to contract a major disease
250% more likely to contract a sexually transmitted infection
460% more likely to suffer from depression
1,220% more likely to attempt suicide and
4,600% more likely to become a drug user
The score of 4 is used by our programme to define the children and young people as being at high-risk.