About Camino por Amor
Camino Por Amor (aka. Walking for Love) started in 2016 following an idea that Duncan Dyason had to walk from Costa Rica to Guatemala in three weeks.
There have since been three other Camino walks.
These are gruelling challenges, with hundreds of kilometers walked a day- walking boots are well used in this fundraiser! Find out more below:
NEXT WALK
Our next Camino Walk is Saturday 19th August 2023.
We plan to run two 50km walks in both Guatemala and Honduras with some of the children and young people who benefit from the funds raised from the walks. They will be joined by volunteers, local staff and of course Steve and Lindsey Pouslon and Dunc Dyason.
If you would like to join them you can plan your own walk that day, up to 50km, and use this link to setup your own online fundraising page.
It would be great to know that others are walking with us and if there is anything you would like to know please do contact Dunc for more information. THANK YOU.
2019 - Camino por Amor UK
2019 took the team to the UK, walking the length of the United Kingdom.
Steve and Ben started at Lands End, whilst Dunc and Joseph started at John O'Groats. The challenge got them racing to Kendal in the Lake District- half way between the two.
It was a lot colder than Central America, but the team were joined by a host of volunteers and had a brilliant time.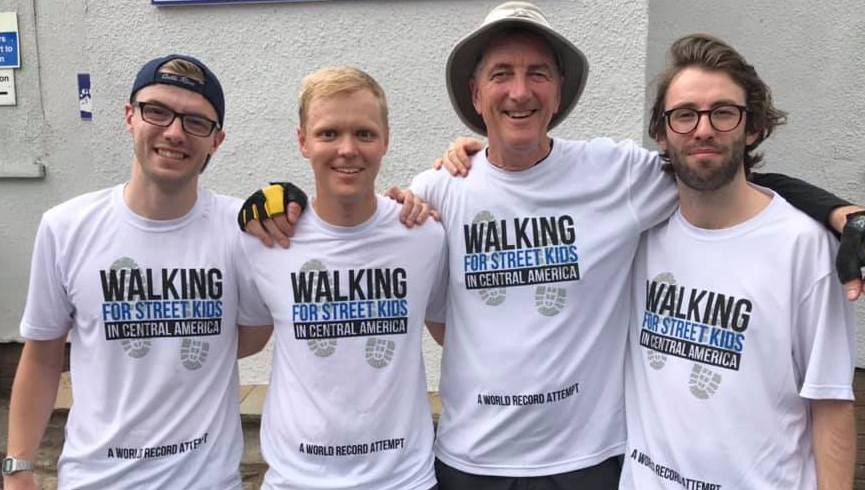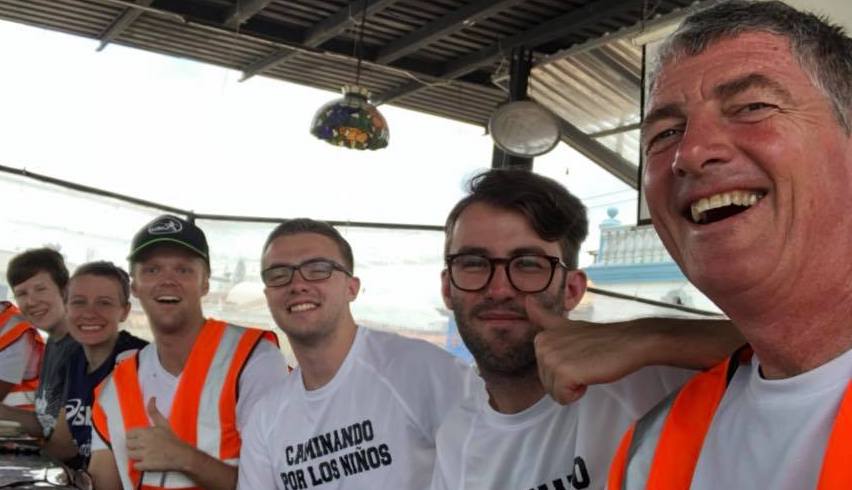 2018 - Honduras & Guatemala
This year Camino por Amor took on the battle of the teams.
Steve and team Honduras started in Guatemala, racing to Tegucigalpa, whilst Dunc and team Honduras started in Tegucigalpa, racing to Guatemala City.
They briefly met for a "civilised" lunch at the half way point and then continued to race on.
2017- The first Camino por Amor walk
The launch of the Camino por Amor fundraiser began with Duncan Dyason walking solo from Costa Rica to Guatemala City in three weeks.
With only a support vehicle and his walking boots, Duncan successfully completed the challenge and raised vital funds for the charity and was joined on the last section of the walk by volunteers and the British Ambassador together with 150 children!
Camino por Amor was designed to become a regular fundraiser on this walk with the next one being thought up by Dunc whilst still walking this one.